Allemano, historic italian company founded in 1856 in Turin, designs, manifactures and sells measuring instruments as manometers, dinamometers and thermometers. In 2019, thanks to its Misuratori del Tempo, the company brings back the tradition and proposes the use of its measuring instruments in everyday life. It is once again in direct contact with people, in a relationship that began exactly a century ago with the manometer mounted on board of the Fiat 501. These instruments, icons of the time, have shown the synchronicity between Allemano technology and the tastes of the public. Thanks to the 1919 Collection, the long and glorious company history returns to speak directly to all those who, as back then, are seeking for emotions and style - this time directly at their wrists.
between 0.5 and 2.5 million Euro
Reference year of turnover:
Manufacturing of other measuring and regulation equipment, design tools, meters for electricity, gas, water and other liquids, of analytical precision scales, (including detached parts and accessories)
Manufacturing of jewellery and gold art objects and related items
Contact Information
Business Proposals
No business proposals uploaded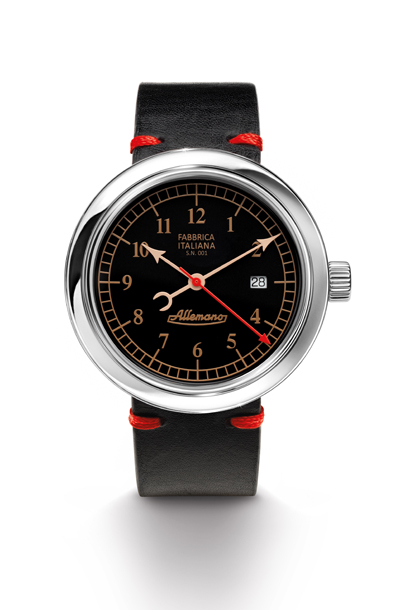 DAY is the Misuratore del Tempo to deal with busy&business days, a challenging and valuable daily life. DAY is an instrument and also a distinctive mark which identifies and distinguishes. For the DAY model Allemano chose Sellita, the Swiss independent companyspecialized in manifacturing automatic mechanical movements. The SW 200-1 is the model which brought Sellita to success in its field, guarantees DAY's exact and punctual pace, the model which recalls the standard pressure gauge.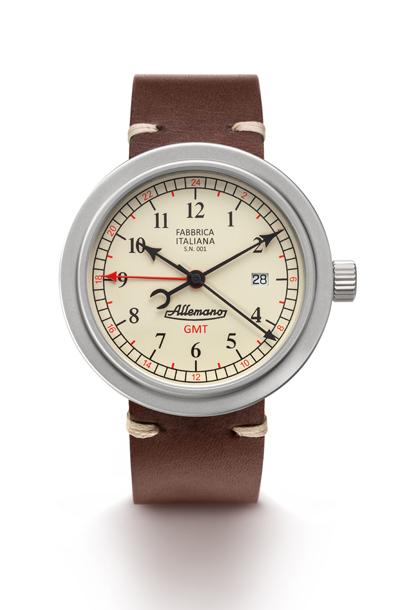 GMT (Greenwich Mean Time) is the model par-excellence for those who travel and spend their lives in between different destinations… and timezone, moving with precision and punctuality. The Misuratore del Tempo which mirrors the right attitude to face third millennium's daily life. For GMT Allemano chose Sellita, the Swiss independent company specialized in manifacturing automatic mechanical movements. The model SW 330-1 is GMT's beating heart, which reminds the "double scale" in manometry.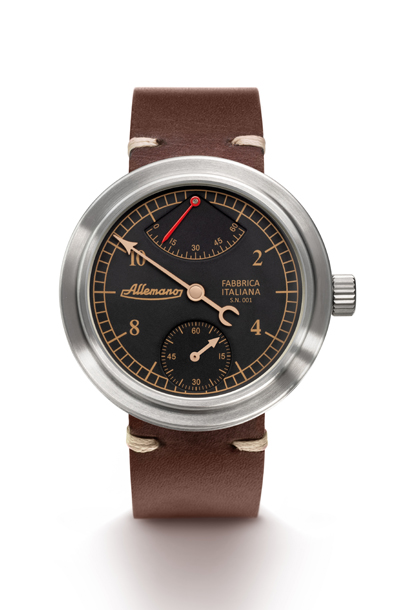 MAN is a status symbol and tells a story. It is the best choice for quality free time and the model which best simbolyzed Allemano's origin. From the tradition of manometers to the Misuratori del Tempo for men (MAN), it is perfect for a man who frees himself from time. MAN has an exclusive movement that enables the minute hand to move from 0 to 60 and to skip back and restart, just like a pointer manometer.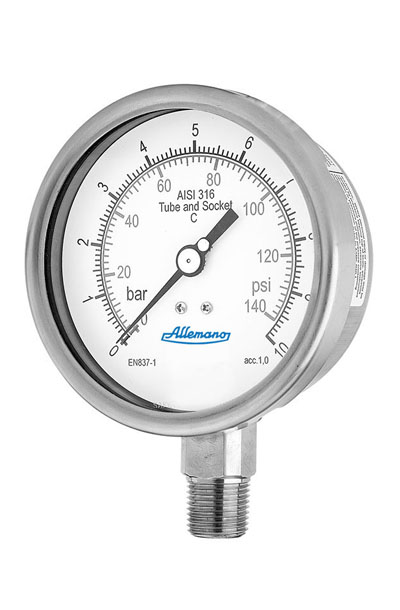 The all Stainless Steel pressure gauges SP_A100, is made with modern and consolidated methods of execution in large series that allow to obtain an excellent value for money.
DIGITAL PRESSURE GAUGE LabDMM2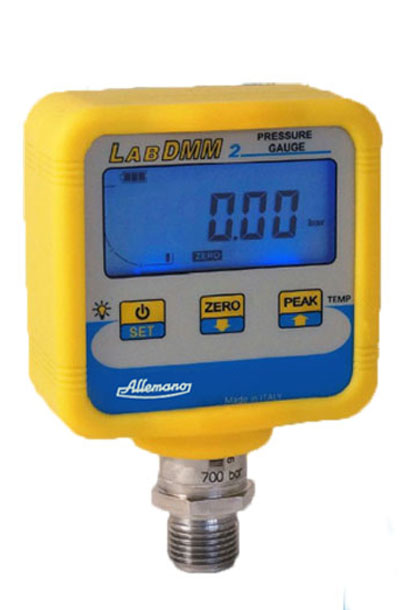 The LabDMM2 digital pressure gauges are proposed as a first line sample used in the industry for direct verification on plants or in laboratories for the calibration or metrological confirmation of pressure gauges, transducers, etc.