The Fedeli family has been involved in the production and sale of food excellence since 1981 and has always focused on the constant search for the best products that our food tradition can offer.
From the early 2000s, the number of products that the Fedeli family produces on its own increases considerably. At the same time, we are collaborating with some local and non-local producers, who share our same vision.

In 2017, with over thirty years of experience, and certain that our vision of work has been and will be the right way to raise the name of the gastronomic excellences of the territory even higher, Fedeli's Alimentenze Alimentari is born.

Our product lines reflect the history of the Fedeli family and the character of our Umbria, which boasts a long tradition: hams and salami, extra virgin olive oil, legumes, cheeses, truffles.

Naturally, there is no shortage of excellences typical of other regions, which we carefully select to offer you a complete and valuable assortment.
between 0.5 and 2.5 million Euro
Reference year of turnover:
Wholesale trade of meat and meat based products
Wholesale trade of delicatessen products
Contact Information
Business Proposals
FEDELI ECCELLENZE ALIMENTARI
VIALE TRENTO E TRIESTE, 18
Norcia IGP ham aged 24 months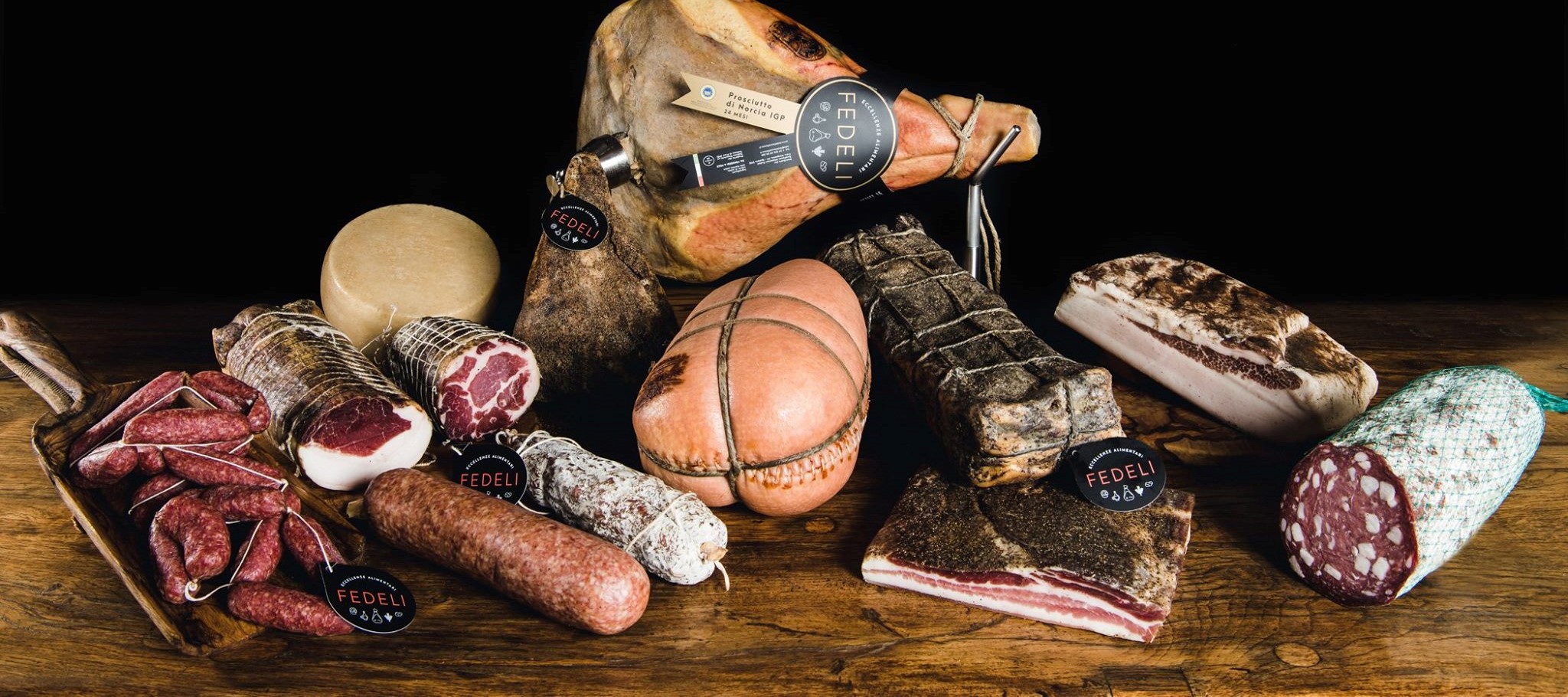 Maximum expression of our work and our experience. A limited production capable of maximizing the organoleptic qualities and aromas of the product.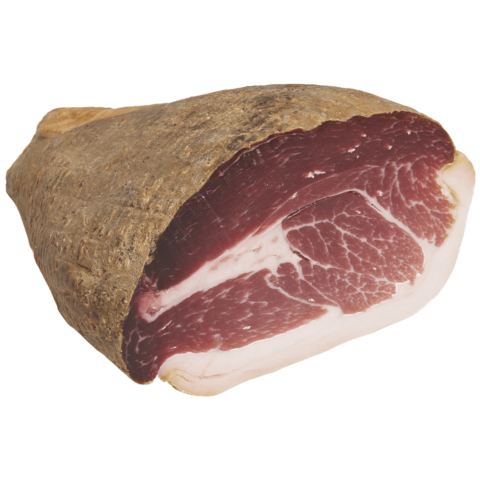 One of the pillars of Italian pork butchery tradition, obtained from the heart of the ham. With its characteristic pear shape and incomparable flavor, it is truly unique. Its characteristic ruby color translates into pure transparency of the slices. The aging, slow and gradual in rind, gives this noble salami a delicate and sweet flavor.
Guanciale of Cinta Senese DOP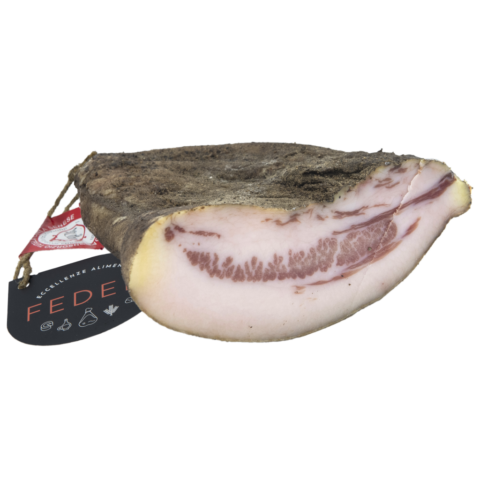 It is obtained from the cheek of pigs of Cinta Senese DOP. The pillowit consists of the fleshy part of the pig's cheek which is flavored with salt, pepper and vinegar and crushed garlic. When cut, it comes with strips of lean pink sandwiched by a fat that melts in the mouth. Remarkable uses in the kitchen.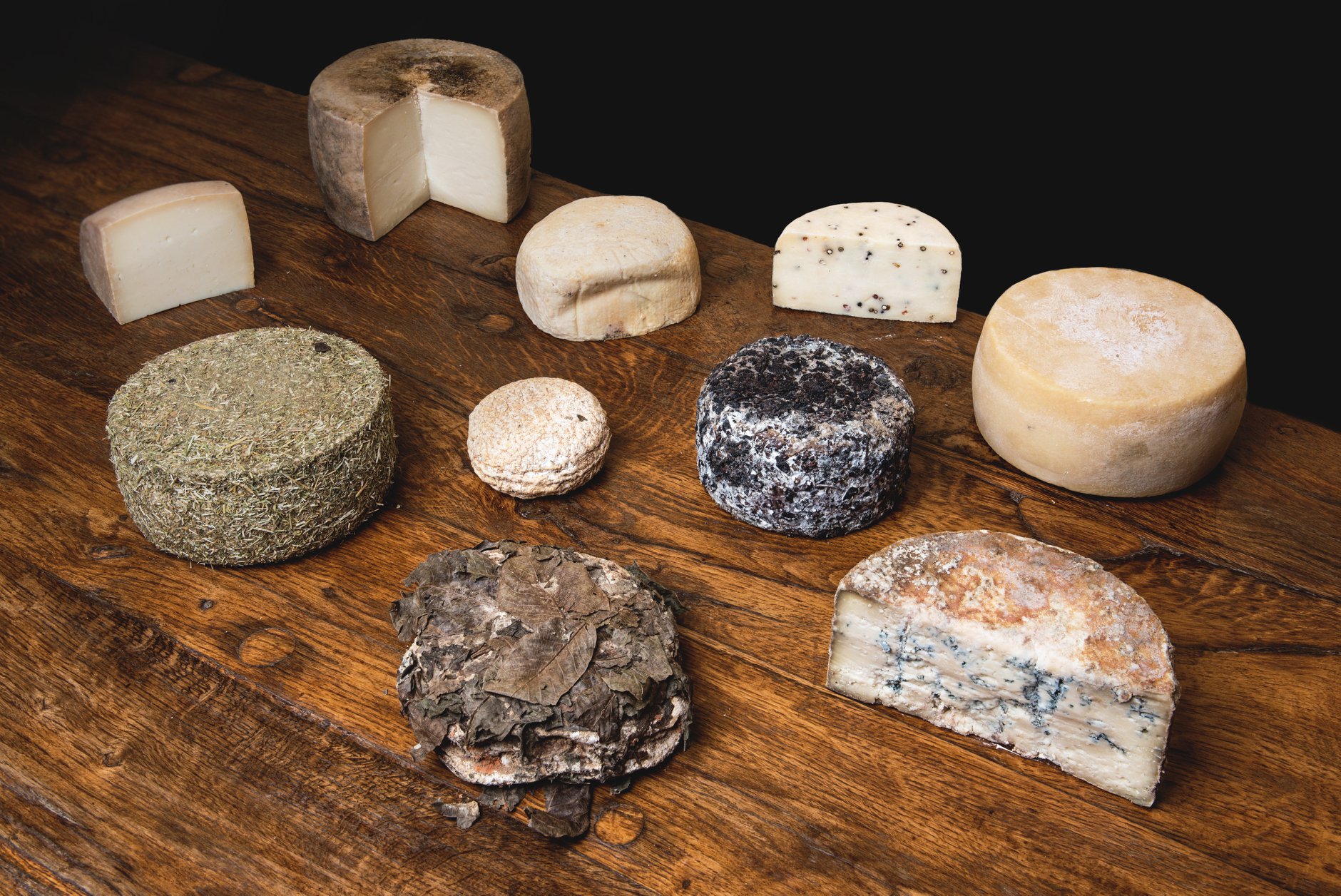 Not just cured meats.
Our company has also selected sheep, goat, and buffalo cheeses, handcrafted by historical suppliers, who use genuine raw materials and unique manufacturing processes, fully embracing our philosophy.
Our Selection of Excellence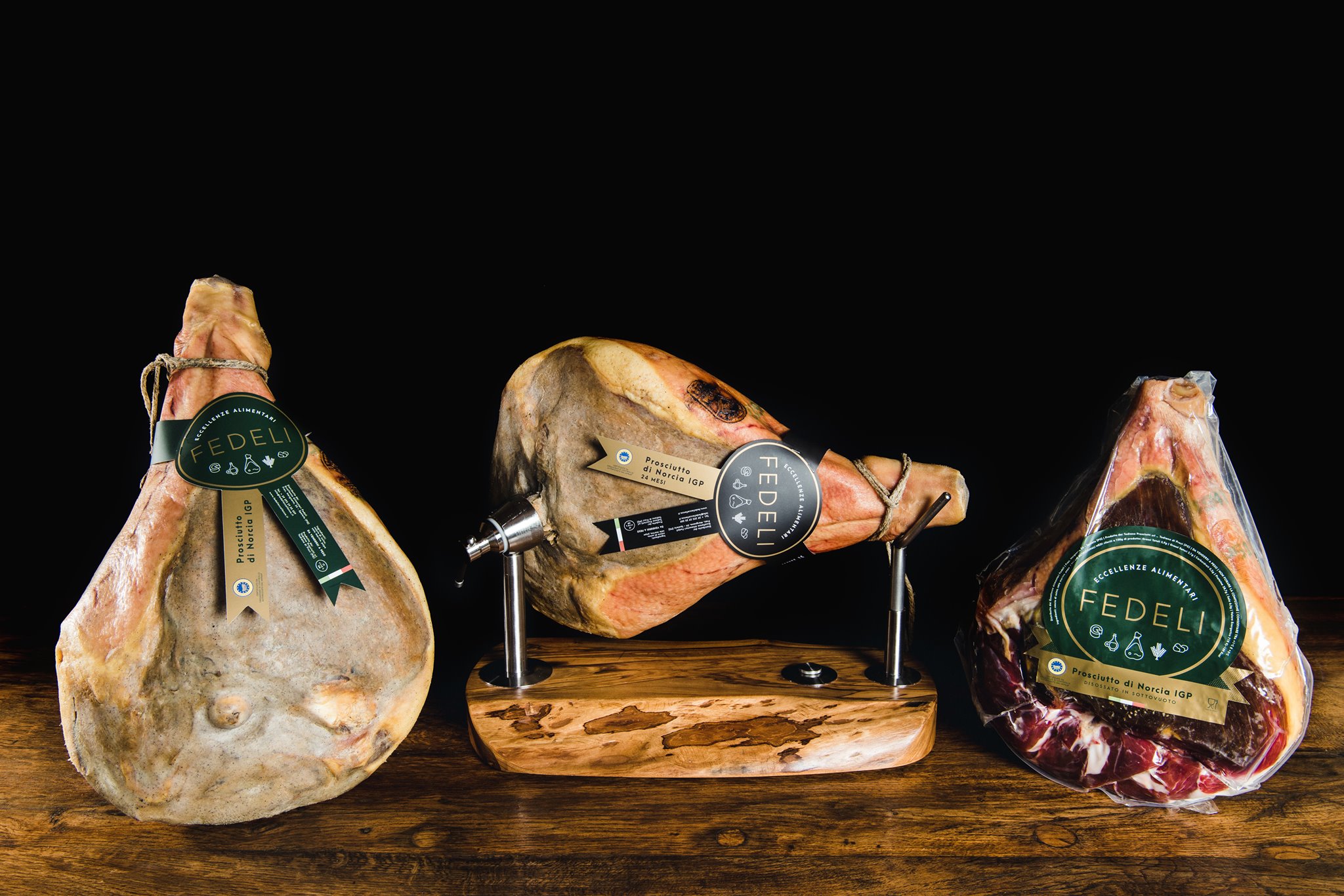 Choosing Eccellenze Alimentari Fedeli means offering exclusive products, enhanced by scrupulous craftsmanship. Choosing us means to trust with confidence the care we put in first hand in the selection of raw materials and finished products. The same care with which we customize your order to provide you with the products that best represent your brand. Accuracy and efficiency will also be found in the packaging and in the timely delivery of your order: all thanks to modern systems and the use of our own means and highly specialized transporters

Choosing Fedeli also means knowing that in your area only you can offer our assortment of value and distinguish yourself from other stores; above all, you will never find Fedeli Fine Food products in the large-scale retail trade.