Zenit S.p.A. produces rollers and cylidrical components for many sectors including: packaging, printing, production and treatment of paper and cardboard, wood treatment, plate treatment, leather treatment, mud treatment and purification system, textile, mining and much more.
Having a well-stocked raw material warehouse and having the possibility to carry out turning, assembly, balancing, grinding, milling, galvanic and chemical nickel plating and copper plating, it is able to supply a finished and high quality product in a short time.
- Cutting: maximum diameter 830 mm - maximum lifting weight 10000 kg
- Turning: maximum diameter 1100 mm - maximum length 7000 mm - maximum weight 5000 kg
- Milling on rollers / cylindrical components with maximum dimensions equal to: diameter 1100 mm - length 7000 mm - weight 5000 kg
- Grinding: maximum diameter 1000 mm - maximum length 6000mm - maximum weight 2500 kg
- Static or dynamic balancing: maximum diameter 1000 mm - maximum length 10000 mm - maximum weight 5000 kg
- Minimum workable sizes: minimum diameter 45 mm Minimum table length 500 mm
For other dimensions, ask for information.
Executable processing and treatments:
- Supply of pipes and rods
- Pipes and rods cutting
- Turning
- Milling on cylindrical components
- Static and dynamic balancing
- Grinding
- Galvanic and chemical nickel plating
- Galvanic copper plating
- Chrome plating (external)
- Hardening (external)
- Rubber and polymer coatings (external)
- Other (external) treatments
Materials processed to date:
- Carbon steels (Fe355 - C45 - 39NiMo3 - 42CrMo4 - 100Cr6 - 17NiCrMo6 - 18NiCrMo5 etc ..)
- Stainless steels (304 - 316 - 420)
- Aluminum
- Special materials (Xm19 - k110)
Other (request information)
between 5 and 15 million Euro
Reference year of turnover:
Processing and coating of metals
Manufacturing of automatic machines for dosing, boxing and packaging (including parts and accessories)
Manufacturing of metal-working machinery
Manufacturing of machinery for the paper and cardboard industry (including parts and accessories)
Manufacturing of machinery for the plastic and rubber industry (including parts and accessories)
Contact Information
Business Proposals
No business proposals uploaded
Roller with spyral milling and chemical nickel plating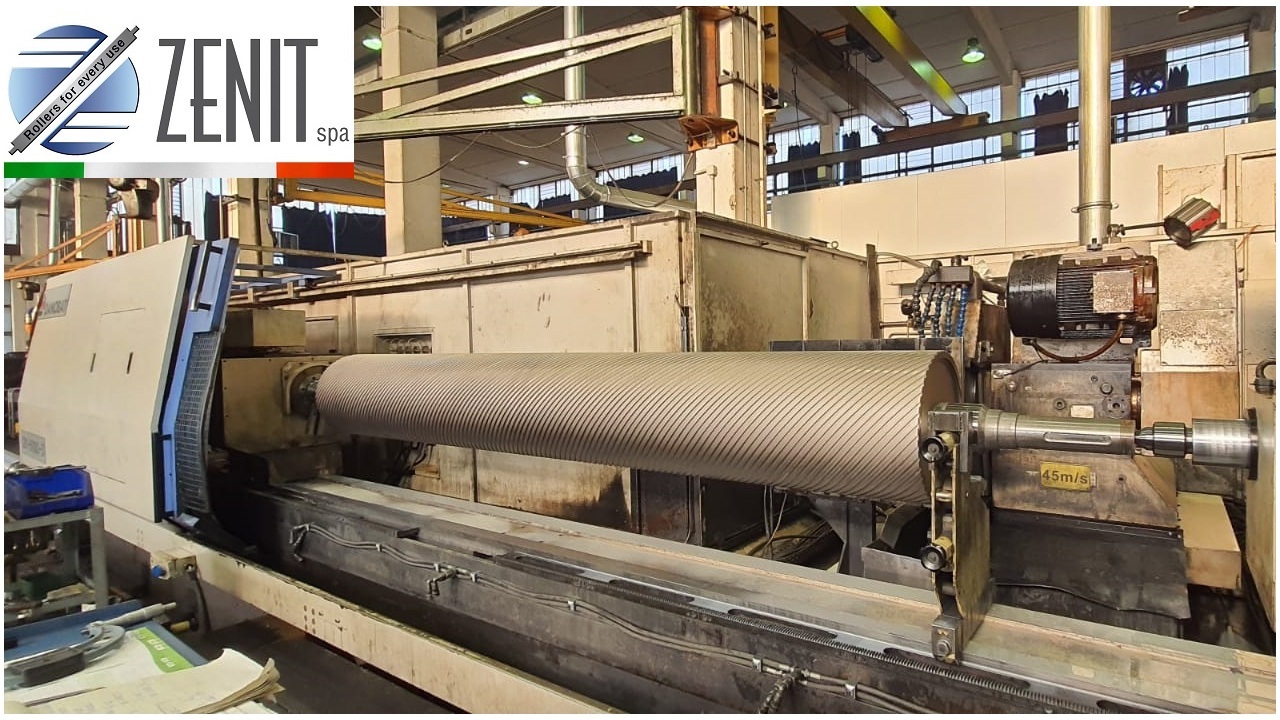 Example of the countless working processes which can be performed by Zenit S.p.A.
Raw material supply - preparation - assembling - turning and milling - balancing - chemical nickel plating - grinding
Roller dedicated to the treatment of pieces with a length of 4000 mm and a diameter of 450 mm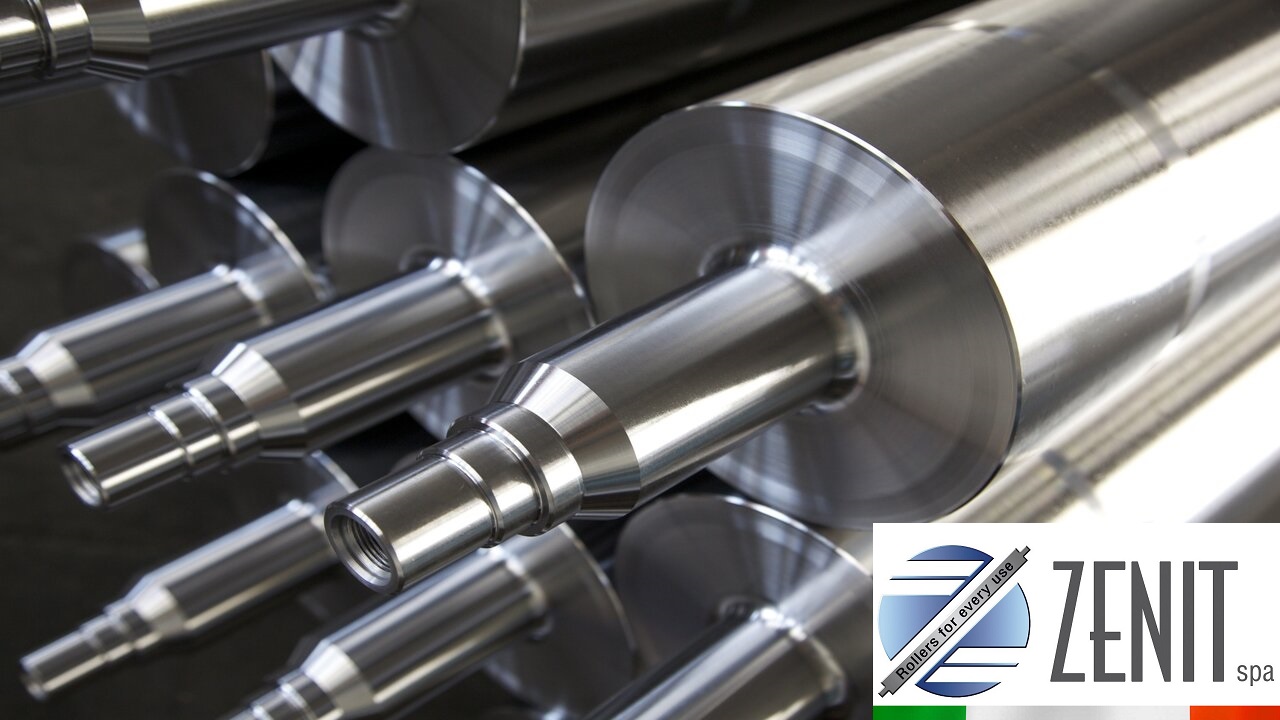 Cooled rollers or heated rollers with internal circulation of fluid for cooling or heating the plastic films. Construction with or without spiral, with simple flow or double crossed flow, with entry and exit on one side or with entry on one side and exit on the opposite. Finisching of the table with thick chrome plating, grinding, satined finishing, superfinishing, antibond covering, ceramic covering etc.
Cylinders for paper boxboard working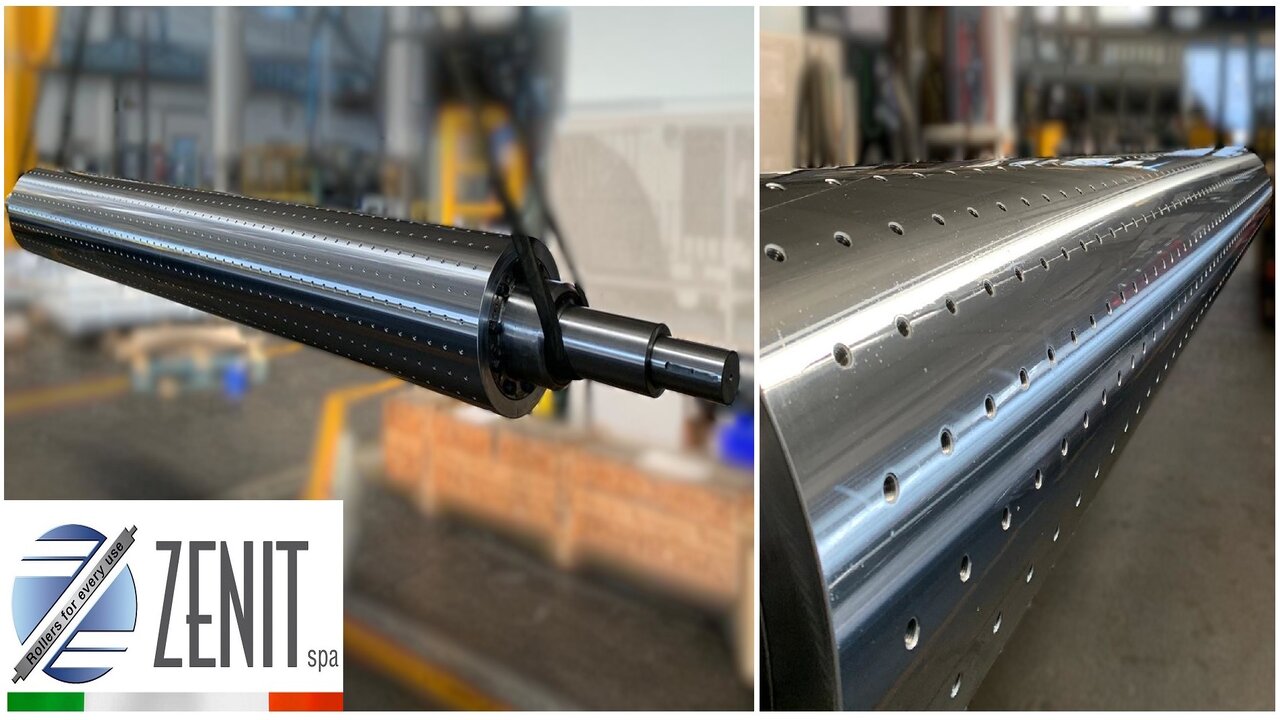 Drilled cylinders for the preparing of the paper boxboards.
Maximum dimensions 700x6.000 mm supplied to the table or
Cylinders to be used on paper and board processing machines.
Plate-holder rollers, sleeves-holder rollers, die-holder rollers.
Finishing of the table with nickel plating, chrome plating, rubber and polyurethane coverings.