Union B.I.O. was founded by Ersilia Ferrini & Luana Ghiandai, whose love for Nature led them to dedicate the results of their studies and their botanical research to Animals. They were concerned at the number of chemicals in the products for pets and decided to develop a range of products rich in plant extracts in which they could be confident.
Union B.I.O. products are entirely Made in ITALY, in Arezzo, and eco-friendly.

We develop tailored products for Private Labels and specific market.

We look for natural solutions and develop products with vegetal ingredients for the care of dogs, cats and horses, cosmetics, detergents and repellents to protect the places where we live.
Union B.I.O. vegetal products are the result of a constant synergy amongst SCIENTIFIC RESEARCH, innovation and botanical knowledge, a tight embrace between human creativity and Nature.
We are passionate about creating an effective range by using mixture of plants, botanicals and essential oils and creating natural products that truly work.
Our formulations release energy and are designed to take care of us and our animals.
The collaboration with prestigious Italian universities for the realization of research projects is also precious.

NATURE is our source of inspiration.
The olive tree is the plant from which we extract our MATRICE U.B.®, a polyvalent phytocomplex present in all our natural products capable of enhancing the properties of medicinal plants.
THINK ABOUT THE ENVIRONMENT is an attitude that determines our company policies at every stage from selecting the raw material to our daily and life choices.
Nature is not a topic, but a teaching

Union B.I.O.® offers five different lines:
natural products for the care, cleansing and beauty of dogs and cats power

natural products for the care, cleansing and beauty of horses
natural products for the environment
Detergents and cleaning products
Products for healthy animals
between 0.5 and 2.5 million Euro
Reference year of turnover:
Production of products for farm animal feeds
Production of products for domestic animal feeds
MANUFACTURING OF CHEMICAL PRODUCTS
MANUFACTURING OF AGRO-PHARMACEUTICALS AND OTHER CHEMICAL PRODUCTS FOR AGRICULTURE
Manufacturing of soap, detergent and organic surfactant agents (excluding toiletries)
Manufacturing of perfume and cosmetics
Manufacturing of medical-surgical and veterinary material
Wholesale trade of seeds and food for livestock (feed), medicinal herbs, oily seeds, seed potatoes
Wholesale trade of fertilisers, manure and other chemical products for agriculture
Retail trade or any type of product over the internet
Retail trade or any type of product over the television
Retail trade or any type of product via correspondence, radio or telephone
Trial research and development in the bio-technological field
Pet care services (excluding veterinary services)
NATURE is our source of inspiration. Nature gives us the opportunity to achieve the same results of chemical synthesis without damaging the environment.
No Flying Insects repellent with an active substance of plant origin
Contact Information
Business Proposals
No business proposals uploaded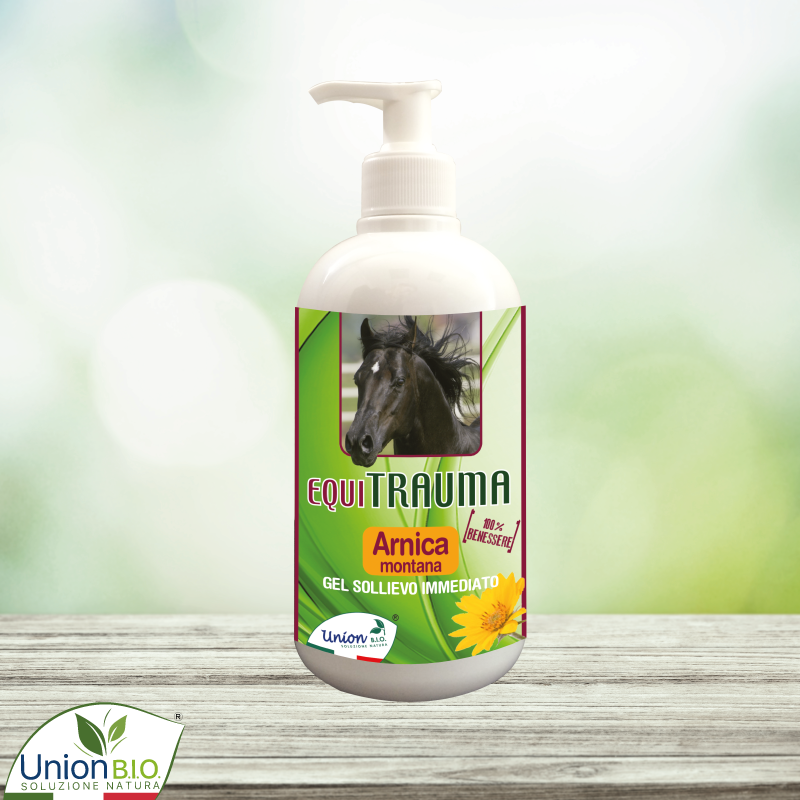 Immediate Relief Gel
Its composition is plant-based
With Mountain Arnica
Rich in synergistic plant extracts
Beneficial in the cool down phase for muscles, tendons and joints
Fast acting on swelling and bruises
Ideal in case of intense physical activity
No prohibited substances

NO DOG & CAT Natural Stop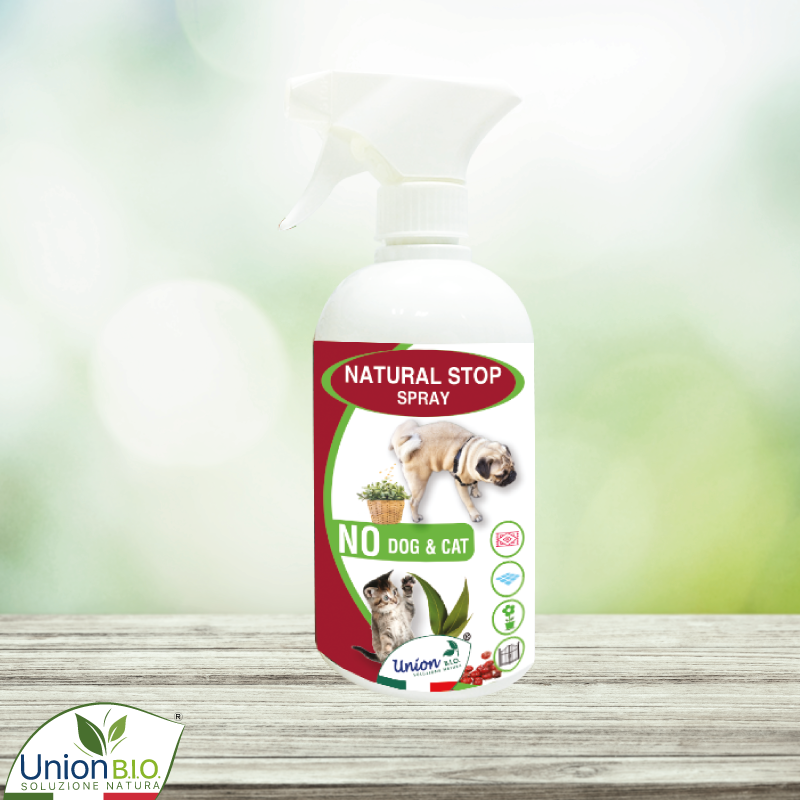 Natural stop for marking
Ready to use
Rich in essential oils and plant extracts boosted by the MATRICE U.B.®, our extract from the olive tree
Helpful in case of marking and bad habits, such as scratching sofas or chewing seats
With a nice longlasting fragrance
Recommended for domestic spaces (spray on furnitures, corners, carpets, etc.) and external areas (gardens, gates, doors, etc.)
Safe for humans, animals and environment
It works neutralizing the odours

PHYTONOPICK vials TICKS & FLEAS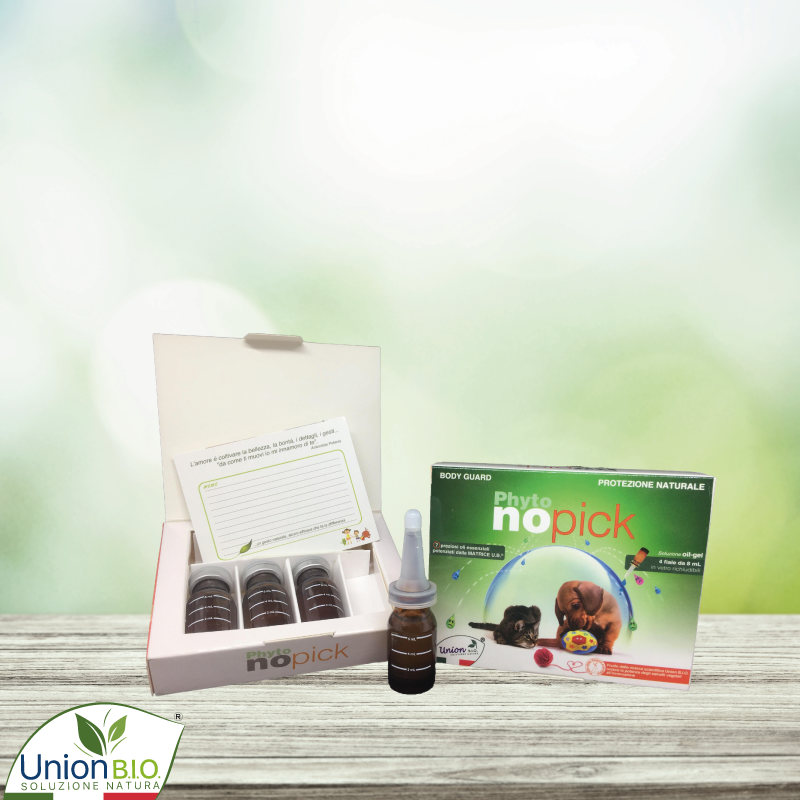 Ticks and Fleas
Natural protection with barrier effect
Oil-gel
Easy to use, remove the vial cap and apply the dropper
Plant-based with synergistic extracts boosted by the MATRICE U.B.®
Especially recommended during the hot-humid season
Delicate composition suitable even during lactation, on puppies and elderly, cats and dogs.
Adults and children can cuddle their animal immediately
With a pleasant fragrance, dyes-free and alcohol-free For all sizes
Protect your Animals and your house with a natural and simple action: Phyto No Pick is a natural product combining the properties of essential oils and plant extracts, its oil-gel solution penetrates easily through the skin for affinity with a long-lasting barrier effect.
Take care, protect your four-legged friends! Make the difference, do it in an all natural way!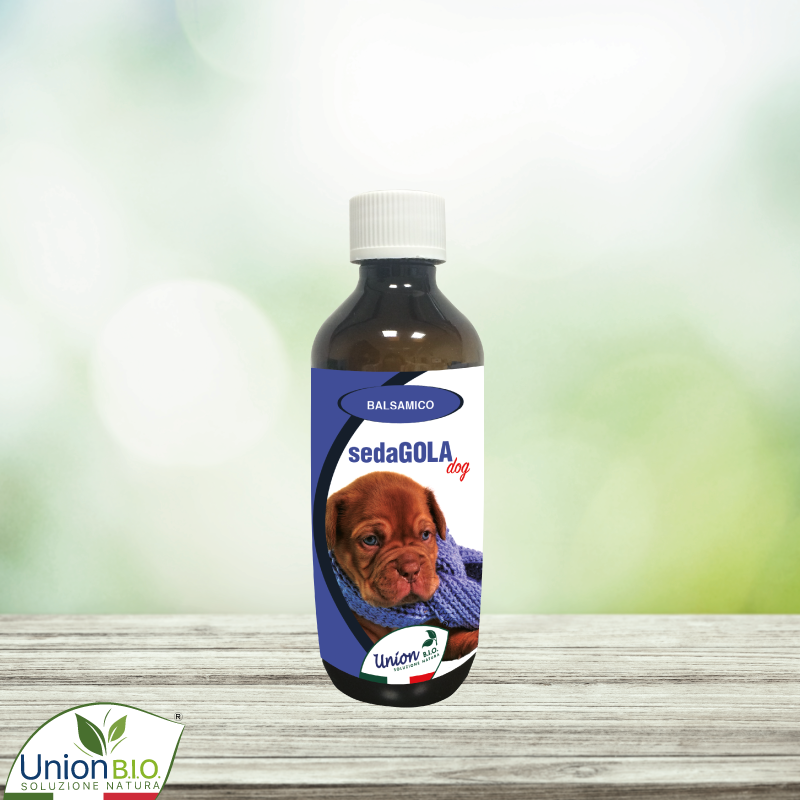 Health of the respiratory tract
Complementary feed for dogs
Soothing effect on dry and wet cough
Containing plant extracts with balsamic, soothing and antibacterial properties, such as Thymus vulgaris, Eucalyptus globulus and Mentha arvensis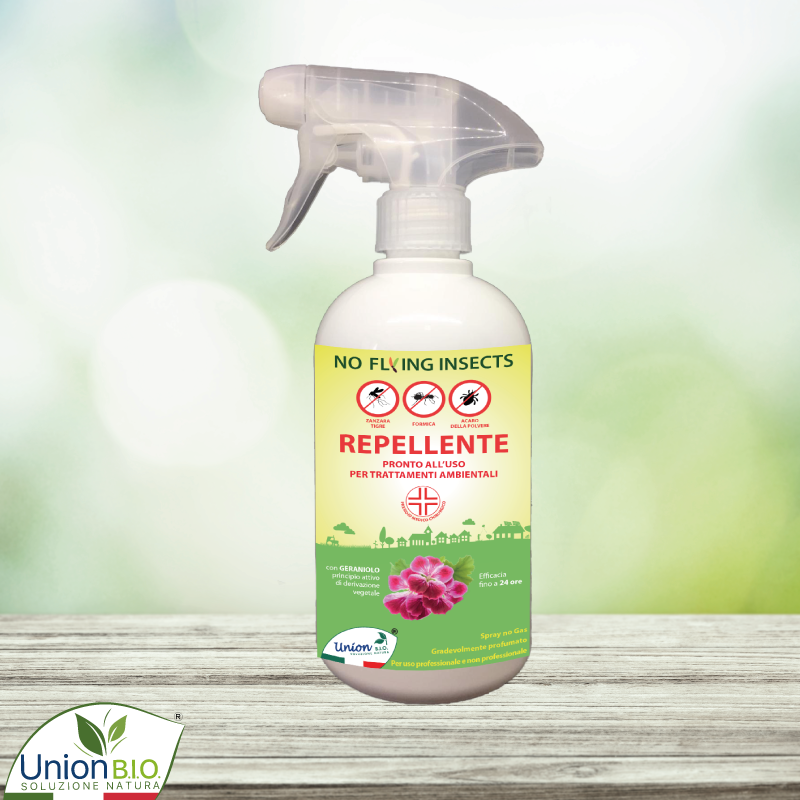 Insect-mite repellent ready to use for environmental treatments. Spray no gas for professional use and amateur
Repellent against tiger mosquitoes, ants, dust mites
No Flying Insects is a repellent against tiger mosquitoes, ants and dust mites, ready-to-use with geraniol, active substance of plant origin. Our product is authorised by the Italian Ministry of Health (Registration No. 20633). The active ingredient Geraniol works in synergy with the molecular complexes of Lemongrass and Eucalyptus to boost the efficacy of the product.
Water solution
Ready to use
Effective up to 24 hours
With a nice fragrance
FIELDS OF USE Living areas: kitchens, canopies, cellars, bedrooms, wardrobes, shutters, curtains, room corners, under furniture, deposits, near kennels, dog and cat shelters, gateways. In public and community places: hospitals, schools, shops, deposits and warehouses, sports, recreational and coexistence venues in general. Resort areas: hotels, campsites, farmhouses, hostels, etc. Production areas: food processing areas, mills, warehouses, deposits, canteens, restaurants, dairies, slaughterhouses, retail premises, packaging plants, supermarkets. Composting plants: sewage plant, sewers, landfills and waste disposal areas. Means of transport: transports for people, animals or goods. Port and airport areas, means of transport and railway stations. In green areas: such as hedges, gardens, tree-lined avenues for the control of tiger mosquitoes.