Lagalene Milano is a luxury cosmetics brand with multi-purpose purposes, Made in Italy, natural and eco-sustainable, unisex;
skincare based on the copyrighted concept of Holistic Beauty, a holistic philosophy that aims at physical as well as psychic wellbeing. For this reason, Lagalene Milano products contain various natural essential oils which, through their fragrance, directly stimulate the limbic system, infusing relaxation, energy, determination, concentration, and much more.

The dual purpose of use, the possession of international copyright that protects our innovative idea, the attention to respect for Nature and the latest generation ingredients that represent a novelty on the market, make Lagalene Milano cosmetics unique, refined, sophisticated, but above all effective.

For the skin and the soul. With a buyback rate that exceeds 75%, our brand is positioned within the market in a niche, luxury position and above all a target in which customers are aware and informed.
Reference year of turnover:
From 75.000 to 250.000 Euro
Manufacturing of perfume and cosmetics
MANUFACTURING OF MACHINERY AND EQUIPMENT NEC
hais Wiggers shows us the COMPLETE skincare with Lagalene Milano: from cleansing to the mask, all the simple steps with our products that exceed 99% naturalness! Discover the natural and effective beauty routine that takes care of your skin and your soul!
Sharing, Nature, Made in Italy, High Quality, Innovation and Wellness: Lagalene's strong points!
Intensive Lagalene Milano Treatment: what it is, what are the benefits and how the products are applied!
Lagalene Milano Complete Skincare Routine with main features by Thais Wiggers!
Lagalene Milano men's skincare: discover the perfect Man Care to treat men's skin!
Contact Information
Business Proposals
No business proposals uploaded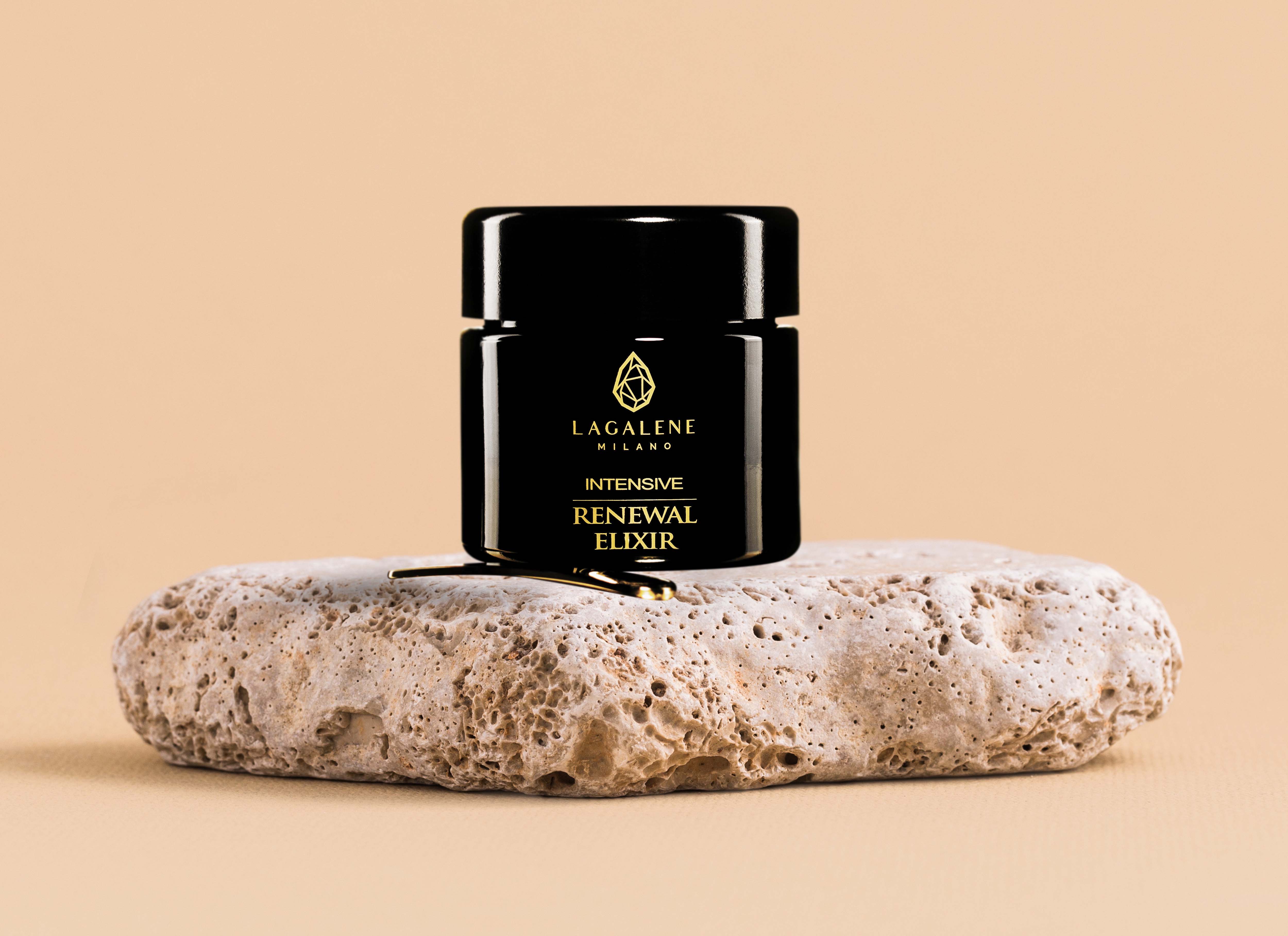 No-rinse mask with 99% natural origin and super nourishing cream, to regenerate, plump, restructure, soothe, illuminate, moisturize.
The Intensive Renewal Elixir is a no-rinse mask recommended to give the skin a new vitality by rapidly accelerating metabolic processes, helping to relieve the hypersensitized dermis .
Give a new energy to your skin thanks to innovative ingredients and a fresh and enveloping fragrance that stimulates relaxation and positive thinking .
Two ways of use: as mask without rinsing or as daily cream

If you use the Intensive Renewal Elixir as a mask, it is advisable to apply at least one once a week, preferably in the evening, also involving the neck and décolleté, avoiding the eye area.
Ultra Intensive Care Treatment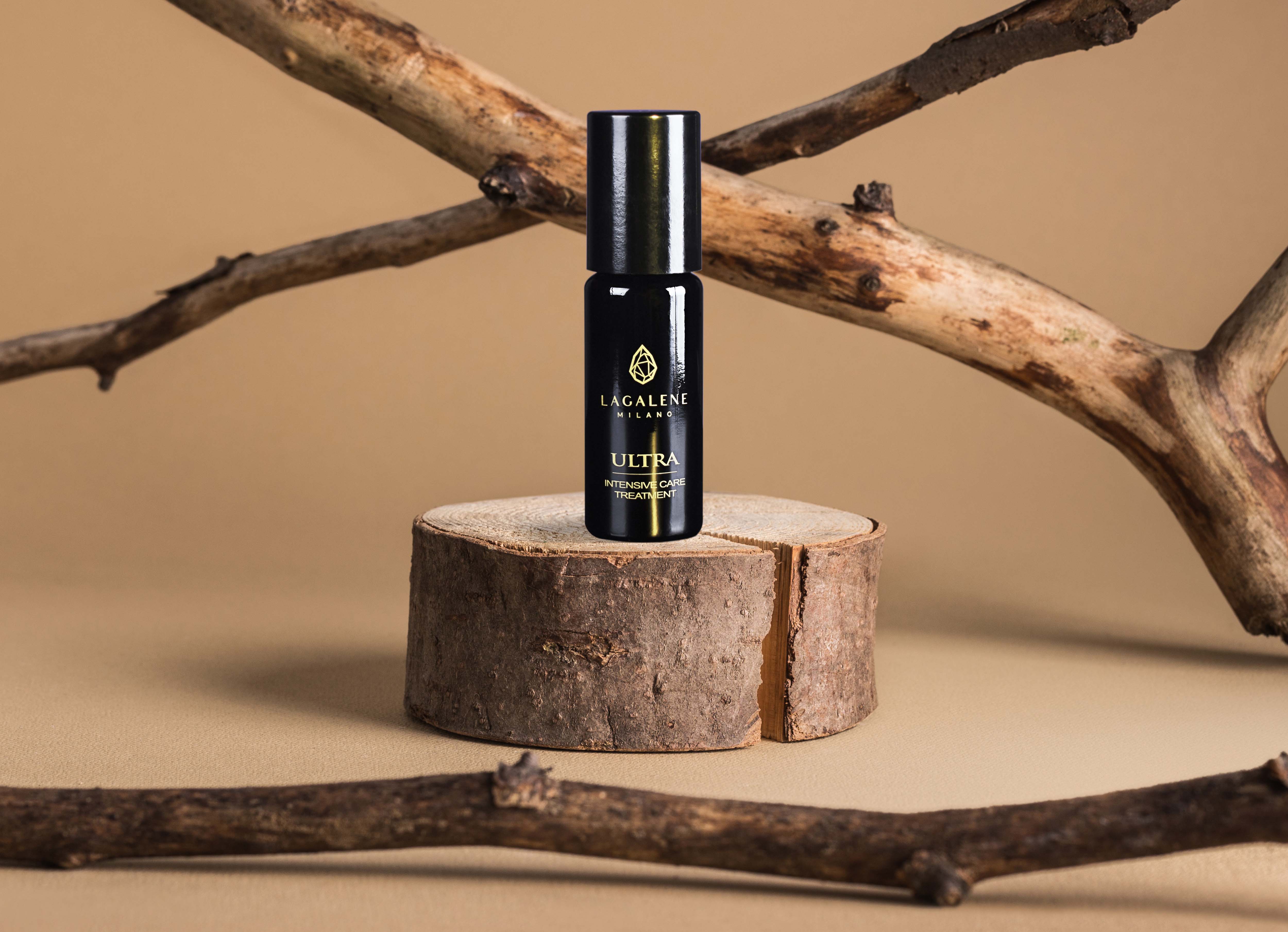 Eye and lip contour roller, 99.86% natural, with Hyalomatrix and hemp oil, with an anti-aging, draining and anti-imperfection effect.
Its effect plumping , tensor and anti-aging will be immediate thanks to its precious components, such as hemp essential oil which helps eliminating imperfections, redness, acne and dyschromia and restoring the ideal pH, and Hyalomatrix , a hyaluronic acid with a very low molecular weight and reticular type, which plumps the skin obtaining a immediate 3D effect .
Its fragrance based on tonka beans will guarantee a relaxing and invigorating effect on the psyche at the same time.
Perfect for reducing acne , eczema and psoriasis as it activates the endo-cannabinoid system which calms the overreaction of the immune system.
Immediate lifting effect .
Muscle relaxant for a better linearization of the facial contour and to prevent wrinkles .
Multi-sense Treatment Complex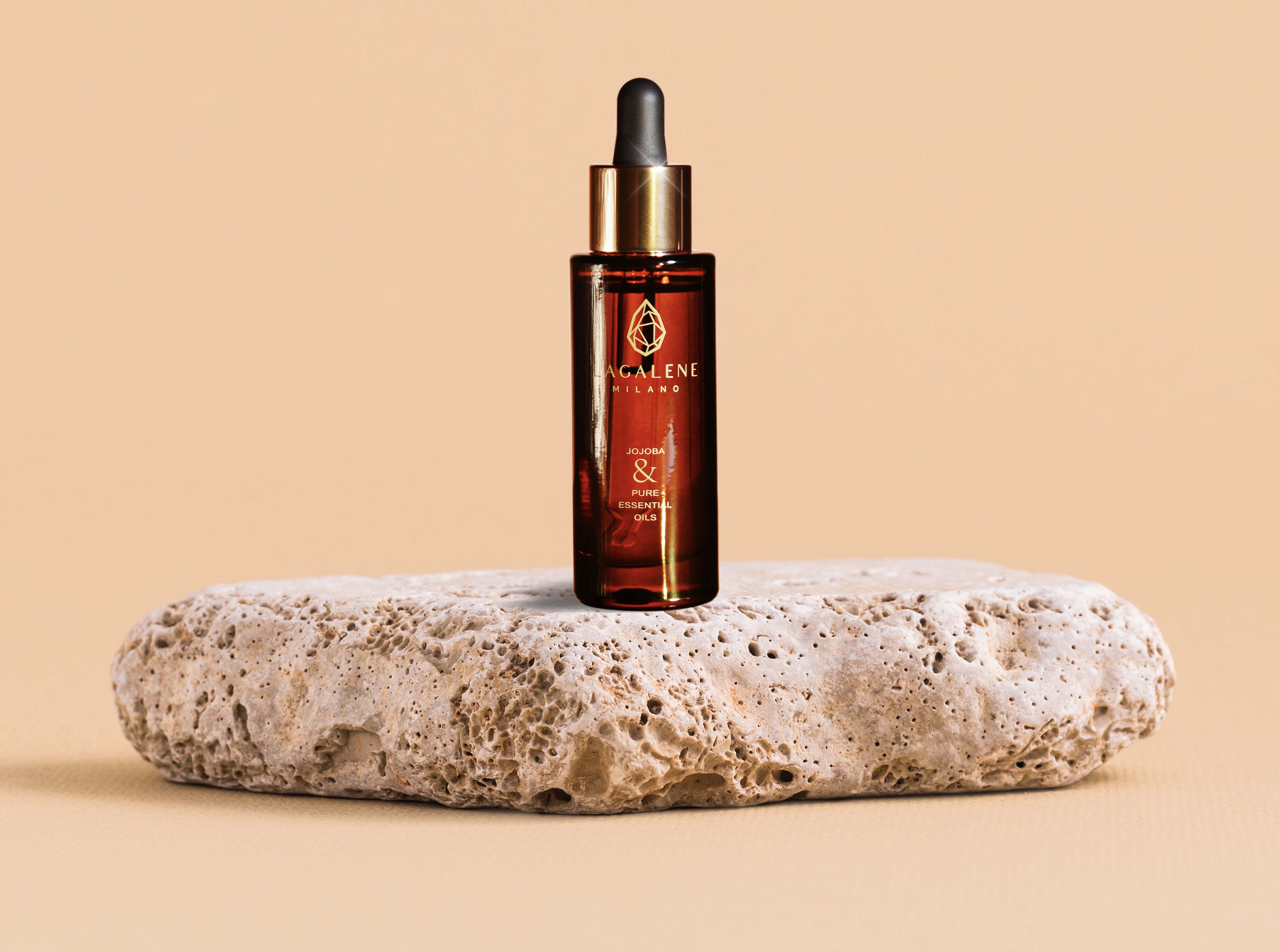 Jojoba oil, 100% natural, enriched with our precious mix of essential oils, which nourishes, soothes and brightens the skin.
Lagalene Multi-sense Treatment Complex is a 100% natural nourishing oil which through deep hydration, brightens and revives , attenuates the wrinkles and reduces the signs of fatigue of the skin.
The mix helps counteract destabilizing factors such as stress and frenzy of modern life, offering support to psycho-physical well-being , just as important to us as the physical one.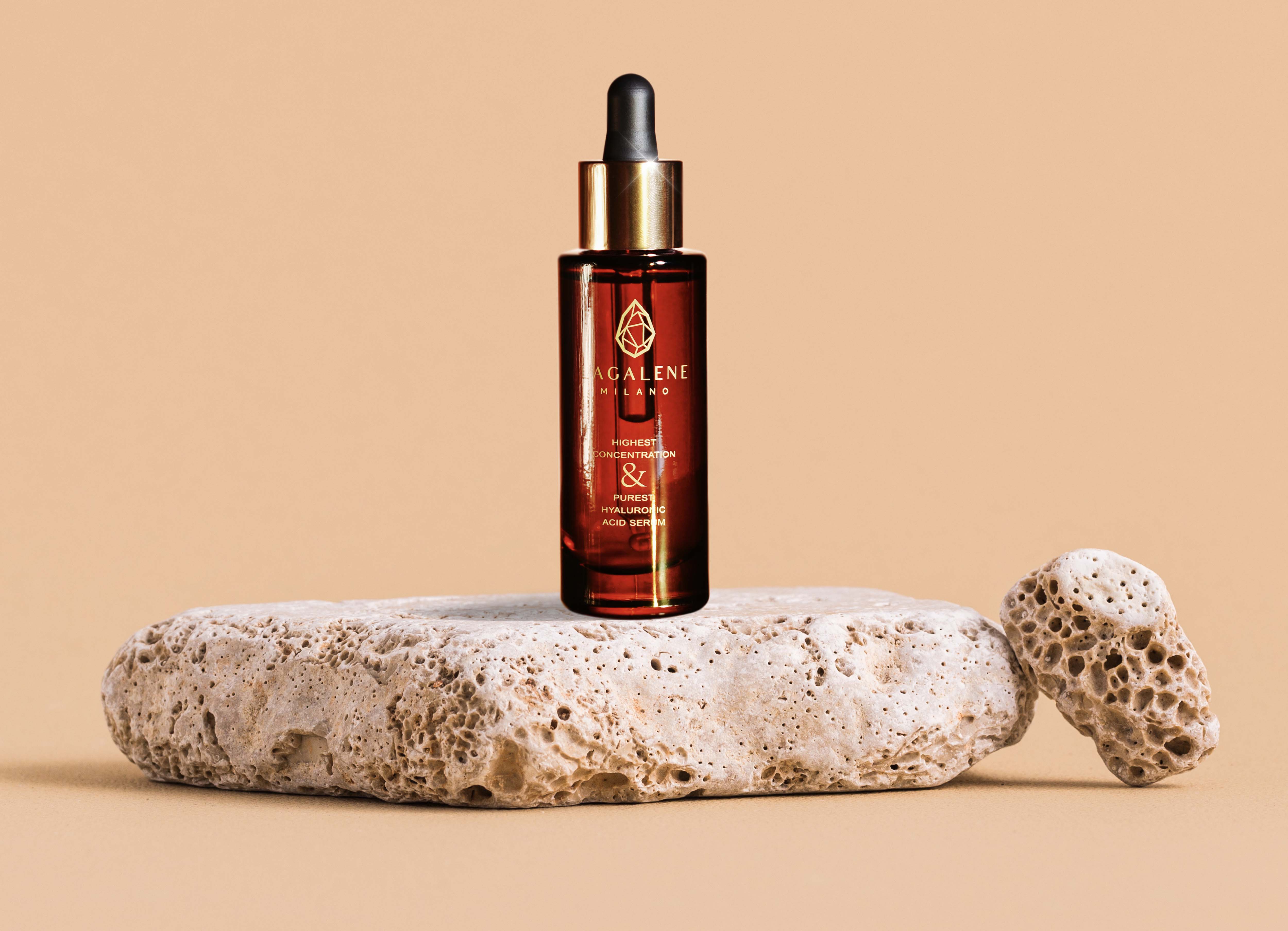 A three in one serum, 99.35% Natural, with hyaluronic acid, enriched with vitamin C and beta-glucans from oats, plumps and repairs the skin.
The Hyper Moisturizing Serum, the latest generation Lagalene serum based on low molecular weight hyaluronic acid , hydrating complex of oat beta-glucans and vitamins extracted from citrus fruits, acts on the deepest wrinkles plumping the skin, stimulating cell renewal and eliminating imperfections !
First class hyaluronic acid serum for the highest concentration and lowest molecular weight used (20-50 kDalton)

Vitamin serum : contains vitamin C extracted from citrus fruits and enhances the antioxidant effect thanks to the vitamin E contained

AHA serum : lactic acid for a delicate daily peeling that does not cause any skin photosensitivity problem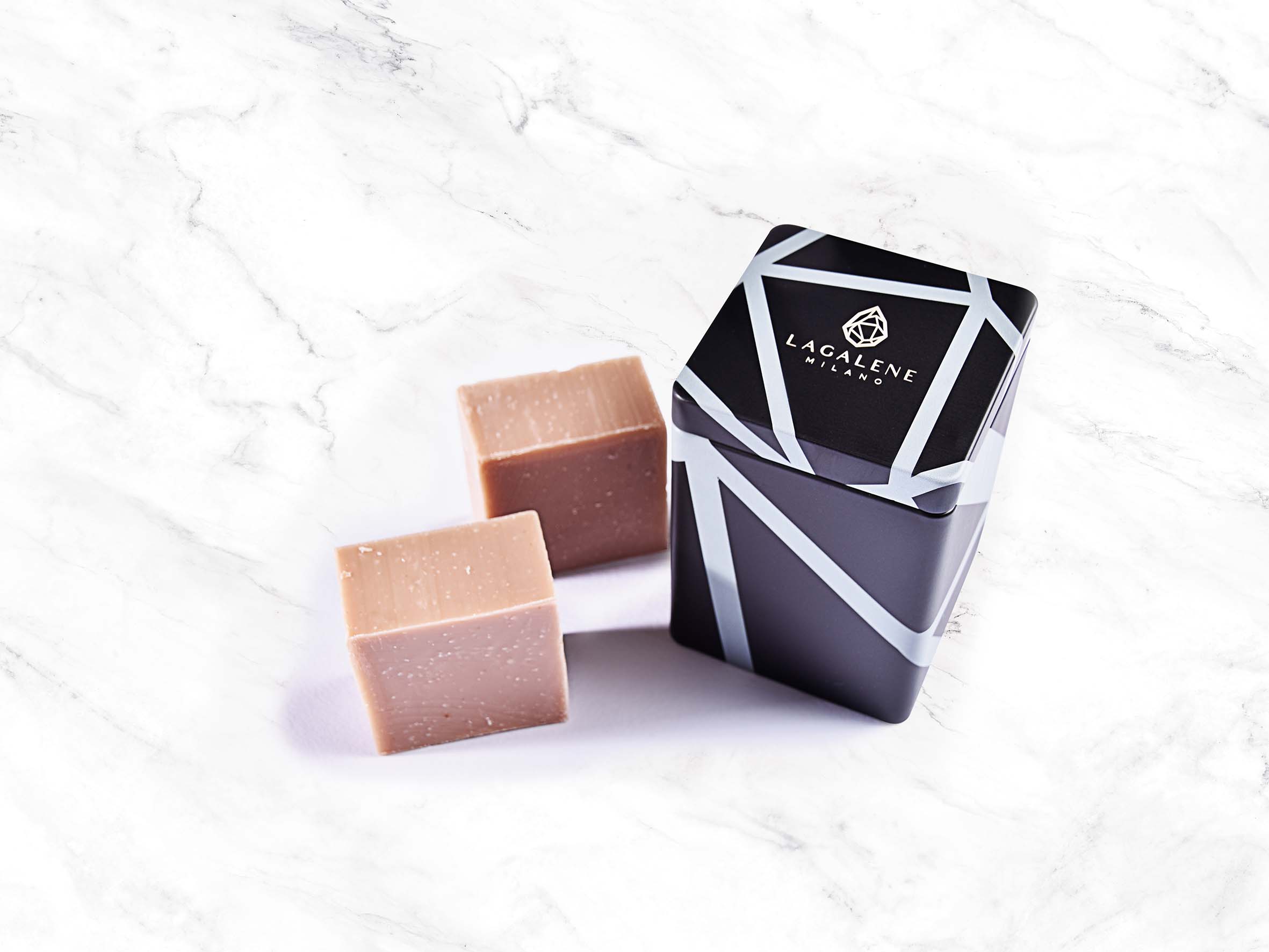 100% natural face soap suitable for all skin types, especially combination and oily. It cleanses gently but deeply and can also be used as a mask!
Gentle Vegetal Soap is a face cleanser 100% natural suitable for all skin types , especially mixed and oily .
The precious essential oils act both on the external and internal level, instilling positive thinking, removing stress, stimulating determination and improving mood.
Perfect for oily skin and combination to reduce acne and imperfections thanks to the action astringent , cleansing and purifying .