Italy has the best and fastest growing Life Science sector in Europe it is, underpinned by an ecosystem which supports innovation, and accounts for 11% of the Italian GDP. Italy has the largest pharmaceutical industry in Europe with gross value add revenues of €32bn, it is the fastest pharmaceutical exporter in Europe and has a strong mix of large pharmaceutical companies and also innovative and expanding SMEs across biotech, med-tech and pharma.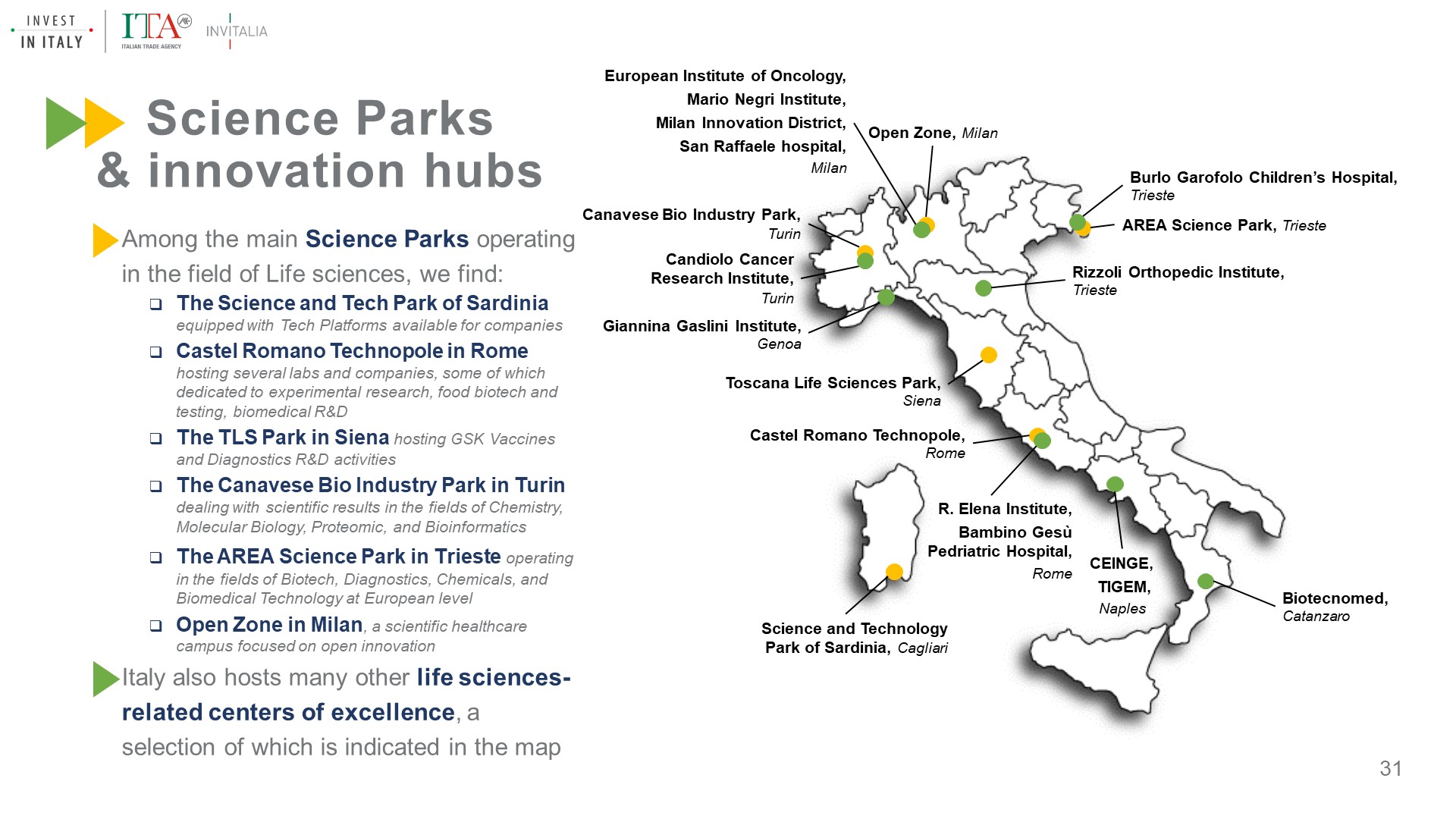 The success of the industry in Italy stems from an ecosystem and environment which supports growth, innovation and exports. For example, Italy has 6 sciences parks and 12 dedicated life sciences centres of excellence and 16 CNR research centres dedicated to life sciences. There are 50 universities in Italy with programs related to the life science field, which provide both innovation and a highly specialised workforce. Italy universities continue to rise up the World University Rankings, climbing four places last year, showing the continuous improvement in Italian research, education and innovation.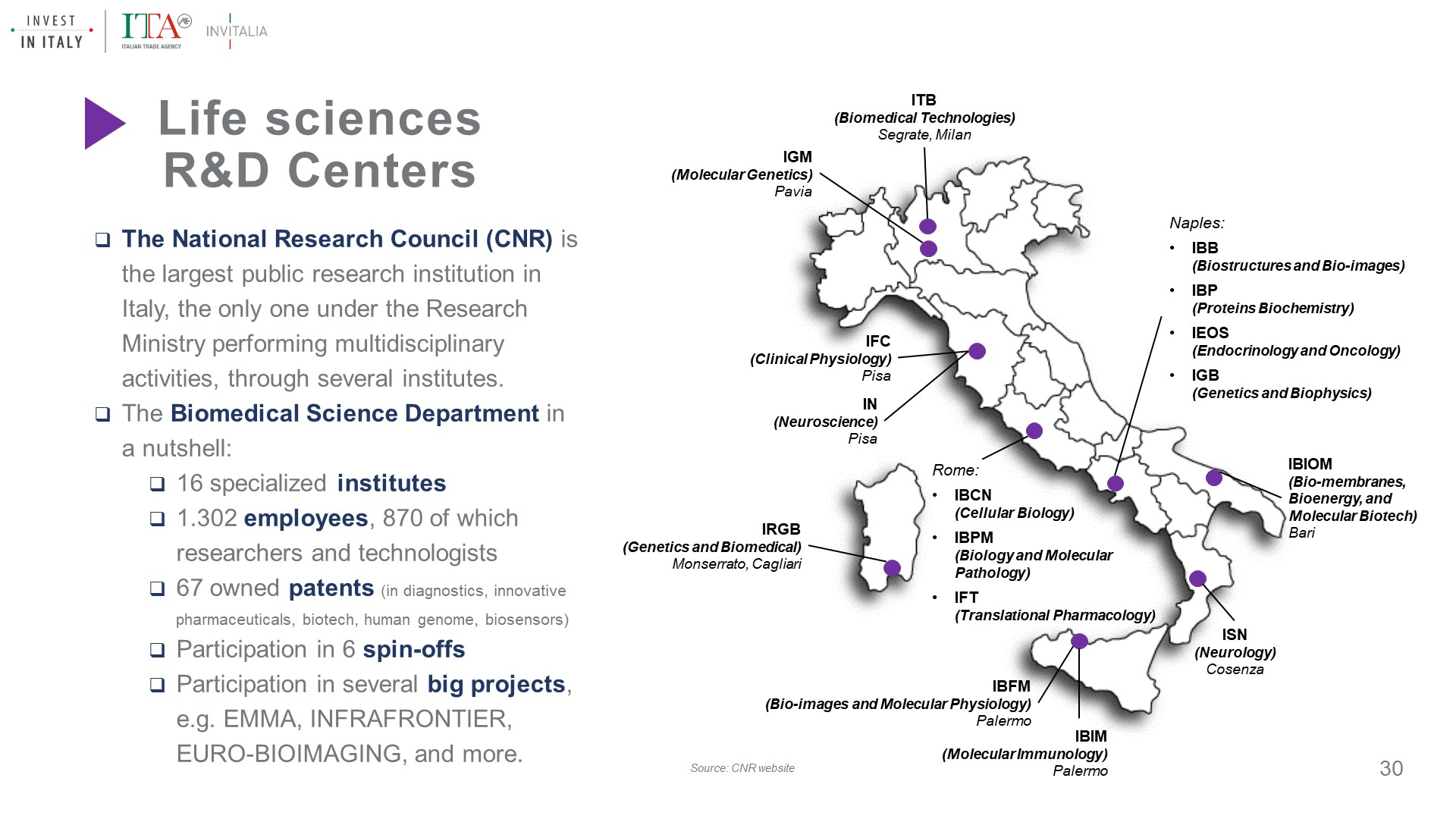 The growth and success of the Italian life sciences sector was showcased at the BIO International Convention which highlighted Italian Pharma, Biotechnology and Medical Devices sectors. Delegates had an opportunity to see the most interesting investment opportunities and learn about the possible investment fiscal and tax advantages related to an investment in Italy.
Italy has the fastest rate of growth of Pharmaceutical exports in Europe over the last ten years (+117%), is first for manufacturing value (€1872 M), and 2nd  for the number of companies involved in the manufacture of pharma products and preparations.
The backbone of the biotech industry are SMEs which comprise 80% of the 319 Italian biotech companies. These companies are driving innovation and invested €1.7bn investment in R&D annually and employ over 3000 specialised workers focussed on R&D.
The medical devices sector in Italy has 4000 companies with 75,000 employees which generates a market added valued of €16.5bn in terms of export.
If you want to discover more get in touch with us through our contact form page.
We have a range of exciting start-up and VC investment opportunities and can also help companies enter the Italian market with a range of support services.