The global challenge of green transition to reach a more sustainable world is also present in the Italian production system. Italy offers a remarkable ecosystem ready to adopt Circular Economy principles, with special attention to productive activities aimed at closing the loop as well as facing the international raw materials shortage crisis.
In this page you will find: 
Italian Circular Economy overview;

Snapshots of the sector's competitive advantages;

Incentives to boost investments in the circular economy;

Investment opportunities.
Italian circular economy: a path to sustainability
The urge for a more sustainable world needs a turnaround of countries' and industries' approaches to production. Following this virtuous path, Italy is moving towards a new industrial approach that aims to transform the use of resources by recovering and maximizing the value and utility of materials and goods already in use. 
                                            KEY FIGURES 

The Italian circular economy sector is driven by the recycling industry: the country ranks first among the Top 5 EU economies in terms of waste recycling rate – both urban and special - with 83.2% (2020), above the EU27 average (39.2%).
The industry is further reinforced by a network of companies specializing in reusing, repairing, rental and leasing activities. In particular, Italy has one of the highest rates of material recovery and reuse among major European Union economies. In 2021, the national circular material use rate (measuring the proportion of recycled and reused materials in the overall use of materials) was 18.4%, higher than the EU average (11.7%).

Recycles find applications also in some of Made in Italy's most important manufacturing industries, such as Automotive, Furniture, Agriculture, Textiles and Clothing. It is estimated that 33% of total recycled waste was destinated for applications in the manufacturing industry.

Among the various applications, packaging waste recycling has reached remarkable results in recent years. In 2021, Italy registered 10,5 million tonnes of recycled packaging waste and a recycling rate of packaging waste of 73,3%. Those figures show that the country hit 4 years in advance the European target for 2025 (65%) and 9 years in advance the one set for 2030 (70%). 
The higher rates of recycled packaging waste are paper and paperboard (87,4%), steel (79,8%) and glass (78,6%). Concerning plastic packaging waste, the sector shows potential for further consolidation with a recycling rate of 48,7% of the amount released for consumption.
Competitive advantages
Discover why Italy is a great place to invest and get detailed insights into Italian Green Economy.
Italy is the top 3 country in the European Union by the number of patents related to recycling and secondary raw materials demonstrating meaningful R&D potential and expertise. 
Moreover, the most recent European Patent Office report on Global Innovation Trends in Recycling, Circular Design and Alternative Sources shows that Italy is one of the main EU countries that stand out for its specialization in both plastic recycling and bioplastic technologies also offering a significant contribution to post-consumer recycling.
The Italian University system has started a path to align the training offer to the mutation of production and labor dynamics with a view to the circular economy industry.
An example is the BioCirce Master in Bioeconomy in the Circular economy jointly organized by 4 Universities (University of Bologna, University of Milano-Bicocca, University of Naples Federico II, and University of Turin), 4 non-academic partners (Intesa Sanpaolo, Novamont SpA, GFBiochemicals SpA, and PTP Science Park di Lodi), and 2 Italian Technological Cluster (Cluster SPRING and Cluster CLAN agrifood).
The recycling industry in Italy is expected to grow significantly and play an increasingly important role in the country's economy thanks to the National Recovery and Resilience Plan, which aims to modernize the country by upgrading recycling infrastructure, resulting in an expansion of infrastructure and an increase in the availability of key secondary raw materials.
A whole mission of the plan (M2) is dedicated to the Green Revolution and Ecological Transition. In particular, € 5.27 billion are the allocated funds to boost the Circular Economy and Sustainable Agriculture, divided as follows:

Italy aims to become a leading European recycling hub, utilizing its current expertise to give new life to end-of-waste materials and support the national production system. Foreign investment projects concerning waste management, treatment, recycling and transformation, embracing waste-to-value processes and boosting the uptake of quality secondary raw materials are of major interest to Italian authorities and stakeholders.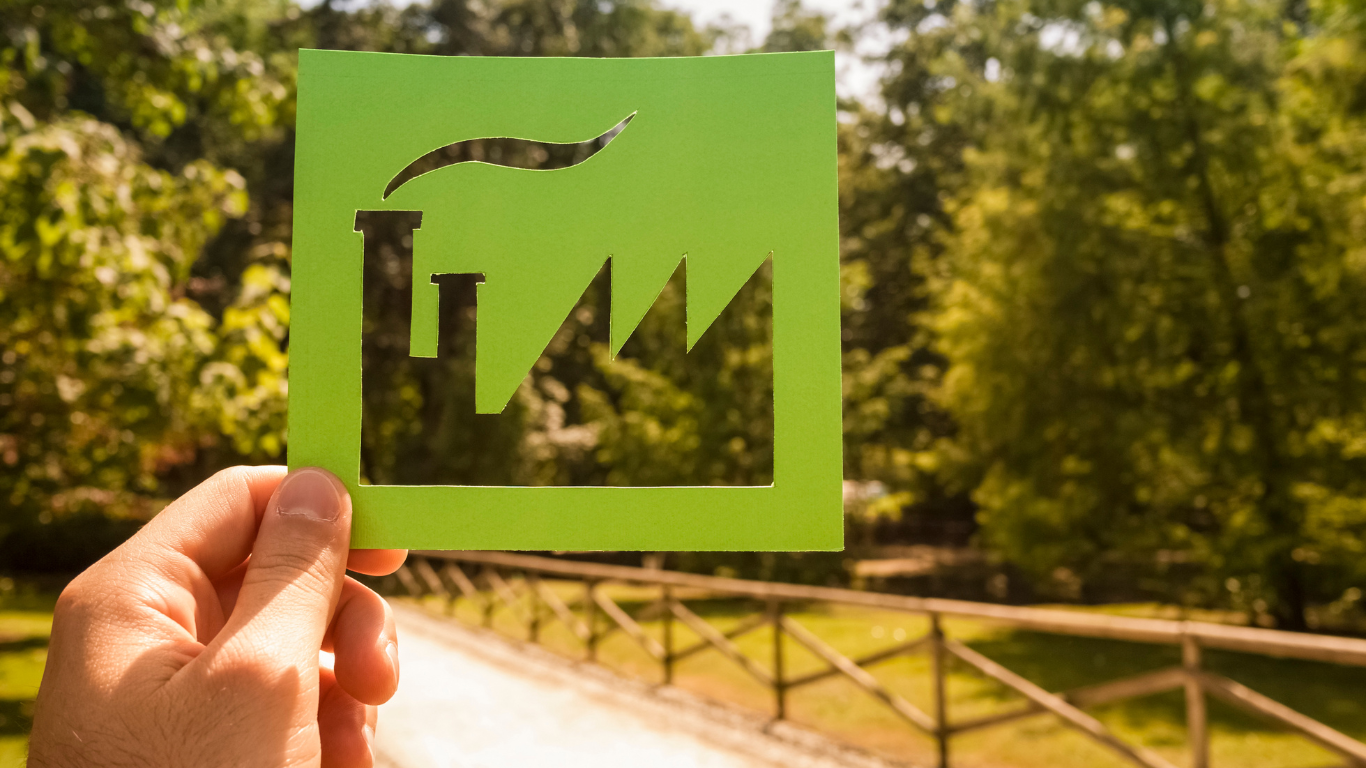 Italy boasts numerous places to promote resource efficiency and circular economy practices, also helping to bridge the gap between cities and industries by making a significant contribution to sustainable cities.
Those places are called Eco-industrial parks. They are a community of businesses located on a common property in which companies seek to achieve enhanced environmental, economic and social performance through collaboration in managing environmental and resource issues. 
Eco-industrial parks are greatly implementable due to the peculiar character of Italian industrial districts, nowadays widely diversified but still based on location proximity and cross-industrial collaboration.