Svanera company born in 1960 in Lumezzane with the production of the Kitchen knives. In 1976 begins to manufacture the Kitchen tools and in the 1983 start the production S. Steel Cutlery.
In 1986 Alberto Svanera enter in the company and in 1992 start to work also Cristian Svanera. The two brothers work with big passion, creating many new items and the company grow in high way.
The experience and the competence acquired during all these years are the engine for new project to satisfy the continuous request of the market without forgetting the attention to the quality on all the productions, manufacturing products with an inimitable Italian design, a must of Made in Italy.
Svanera makes your life easier, changing the art of cooking and being at the table in a daily passion.
between 0.5 and 2.5 million Euro
Reference year of turnover:
From 250.000 to 750.000 Euro
Manufacturing of knife and cutlery items
Manufacturing of crockery, saucepans, china, kitchen equipment and accessories, non-electrical household items, metal items for bathroom furnishings
Contact Information
Business Proposals
No business proposals uploaded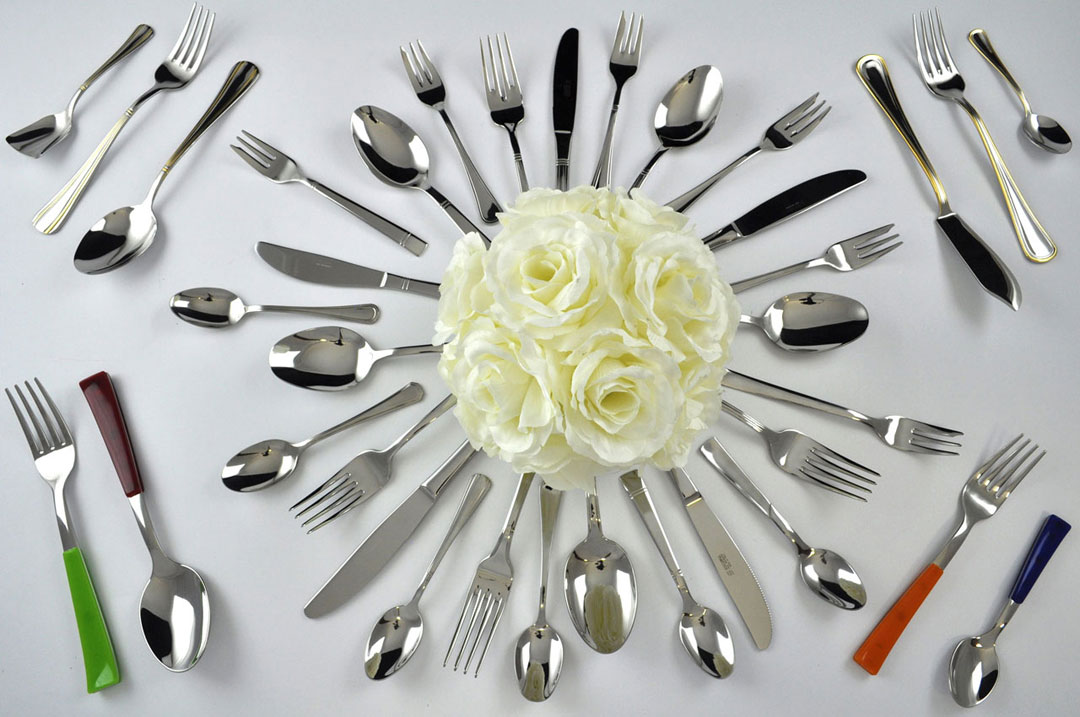 Our S. Steel Cutleries are made with the best Stainless Steel Aisi 304 ( 18/12 and 18/10) and Aisi 430 ( 18/C ).We manufacturer different designs with different thickness from 1,5 mm until 2,6 mm.Our Cutlery is available not only in all Stainless Steel but also Gold Plated and with the handle with plastic made in ABS. It is possible to personalise the cutlery and packing with the logo of the customer.
KITCHEN & PROFESSIONAL KNIVES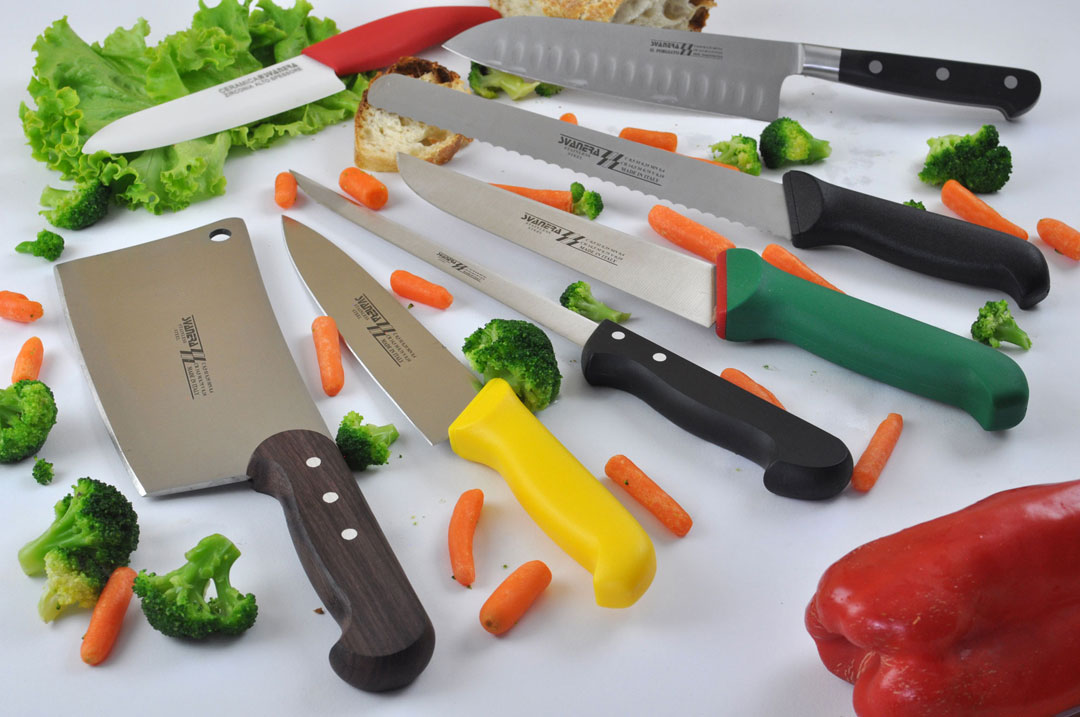 Our Kitchen and Professional Knives are made with the best Carbon, Molybdenum and Vanadium Steel Aisi 420. The blades are hand sharpened. We have different handles: the Nylon, the Italy Green-Red, the coloured Haccp, the Wood and the Pom. It is also possible to personalise the knives with the logo of the customer.
KITCHEN TOOLS - SMALLWARES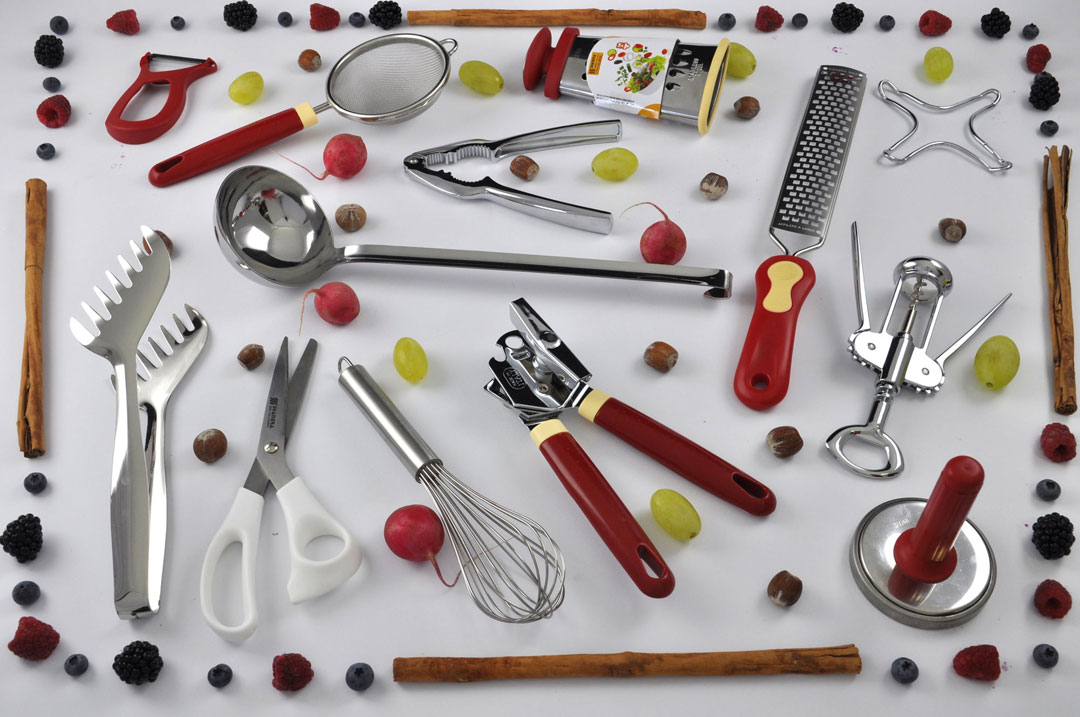 All our Kitchen tools are made with the best raw materials, we have many ranges from the Corkscrews, Nutcrackers, Stoppers, Potato Masher, Graters, Mandoline, Strainers, Can-Openers, Peelers, Pizza Cutters, Scissors, Meat tenderizes, Hooks, Skewers until the light and heavy Ladles and Skimmers, Tongs, non-Stick ladles, Silicone accessories, Egg Beaters and Catering ladles.
Example of Customer's logo

We can manufacturer the knives and the cutlery with the logo of the customer. As regards the cutlery we put the logo on the back of the handle. Afterthat we can use a customer's logo packing. As regards the knives we put the Customer's logo on the blade and it is packed in a neutral packing bag.