INTRODUCTION

Stickhouse has been the company to introduce, since 2009, the Italian "handcrafted gelato on a stick" and it is nowadays the only brand to offer a system for the production and sale of a complete "gelato range" also including the traditional scoop-gelato.
The product range also includes other gelato-based products, such as shakes, granite, frozen desserts (single portions and cakes) as well as other "hot" products such as waffles and hot chocolate on a stick.

COMPETITIVE ADVANTAGES

• QUALITY: selected ingredients
• GENUINITY: no preservatives, artificial coloring or flavouring
• FRESHNESS: daily production according to the sales point's needs.
• TASTE: thanks to the quality and genuineness of raw materials, Stickhouse gelato offer an authentic taste.

PRODUCTS

GELATO ON A STICK
The processing is handmade, but assisted by dedicated machines, easy to use, that ensure optimal results.
The production can be organized in the laboratory attached to the sales point or in a separate laboratory.

FRESH SCOOP-GELATO
The "fresh" ice cream is the one just produced in the batch freezer in front of customers.
The creaminess, the structure and the taste offered by the fresh ice cream are not comparable with the ice cream kept for long time in the trays of traditional showcases.
There is no need of laboratory
There is no need of showcase.

OUR VALUES

Naturally delicious gelato
Water, milk, sugar, protein and vegetable fibers.
High quality and genuine ingredients only
No artificial emulsifier, colorings, or flavoring.

Artisanal, yet highly innovative
Stickhouse makes quality gelato respecting the artisanal tradition with carefully selected raw materials.
Thanks to a constant research, Stickhouse is able to propose original tastes, 100% authentic, with no dilution and no artificial flavoring.

Design and Creativity 100% Made in Italy
With Stickhouse you can enjoy a UNIQUE creative experience!
Apart from choosing among a wide variety of flavors and combination, you can also personalize your gelato as you wish, with scrumptious chocolate or rich topping.


DAILY PRODUCTION
Thanks to the simplified production process, the gelato is made fresh daily, according to the needs, to offer exquisite and tasty products.

BUSINESS KEY FACTORS

PRODUCT
• Large variety of flavors
• Customized Decoration and Topping
• Natural and Healthy ingredients
• Easy to prepare

BUSINESS
• Exact serving size
• No leftover nor wastage
• Accurate cost control
• High margin
• Easy to manage

CONCEPT
• Eye-catching display
• Wide variety of products
• Minimal space


TARGET
Our products suits any market sector, age and gender.

• Parent, caring for their children to have genuine and healthy food.
• Children and youngsters, caught by colorful products on display.
• Adult looking for quality and trendy products.

OUR MISSION
Stickhouse offers a unique creative experience satisfying the desire for sweet and healthy treats..
….And makes you happy…!"


OUR SERVICES

• Graphic support
• Research and development
Stickhouse periodically presents new proposals referred both to taste and decoration, for daily use or events and anniversaries.
• Training
The format, unique in its kind, includes a period of training held by our Training Team to teach to the operators all the production techniques.
• Continuos assistance. Even after the initial training, we are always available for our franchisees for any consultancy or operation needs.
between 2.5 and 5 million Euro
Reference year of turnover:
From 2.5 to 5 million Euro
Ice-cream parlours and pastry shops
Contact Information
Business Proposals
No business proposals uploaded
Delicious handcfrafted Ice cream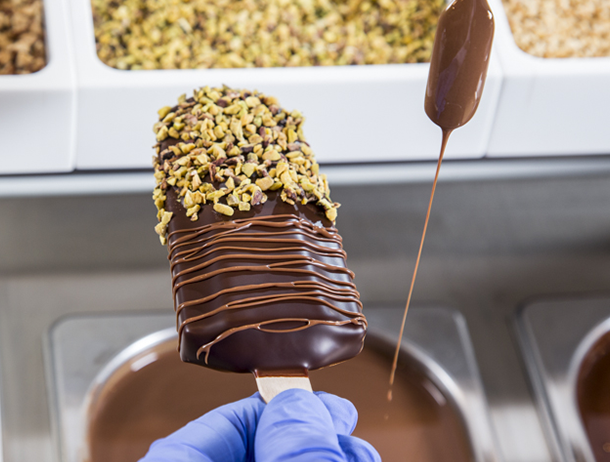 We offer a wide range of flavor for: Milk based Ice cream on a stick, Fruit sorbets, Scoop-gelato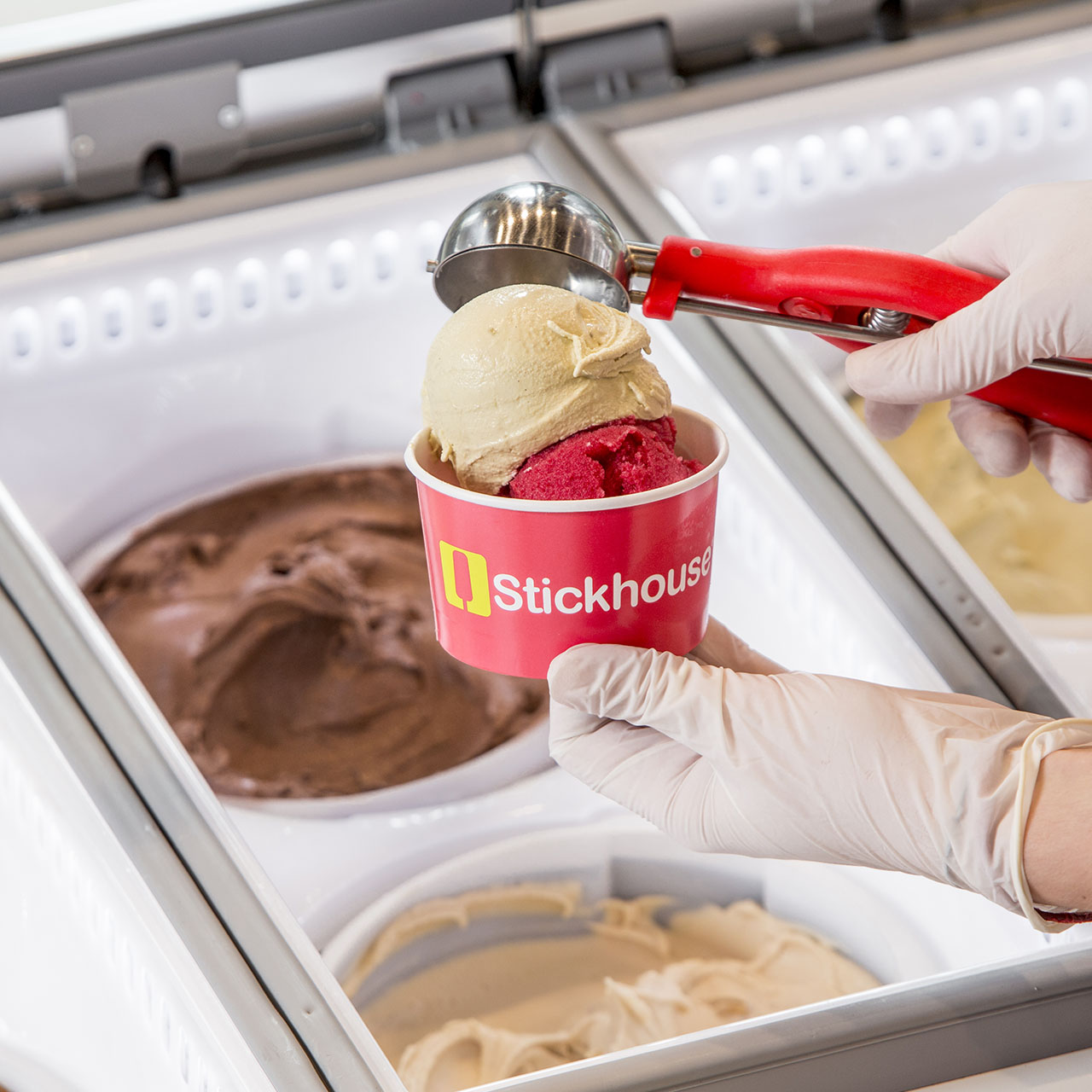 Our "scoop-gelato" is produced fresh continuosly, just in front of customers, offering an unbeatable tasting experience.