AGRIPAK roots boast more than 70 years experience in the plastics.
At its center Mr Marco Terragni, a man of big faith who propagated many important plastics extrusion & thermoforming technologies worldwide. In the 50s Marco together with his brother Dino founded "Covema", an engineering & machinery construction Enterprise that soon became one of the first biggest Company leading the plastics world-scenario until the beginning of the 80s. In those years Marco Terragni left Covema and in 1982 founded "Italproducts", a worldwide well-known Co. mainly dedicated to the plastics extrusion & thermoforming machinery manufacturing. Due to the job increasing complexity and expansion in 1996 Terragni wanted to found also AGRIPAK, having as main focus to create a separate and very skilled plastics engineering Co. disposing of the most qualified & experienced technicians on the plastics market.
Born as an engineering, AGRIPAK is today a worldwide-known Engineering & Manufacturing Company selling its own machineries, downstream plants, plastics processing auxiliaries & end-products solutions all over the world; expressly tailoring its high-tech solutions to any customer's request and/or production need.
Since so long our AGRIPAK motto is : "keep the faith". A simple but potent formula of success in the "art-of-plastics converting", that Mr Marco Terragni proudly got the chance to wisely pass onto his three sons Fabio, Massimo and Patrizia, as well as onto his Companies's teams since the 50's : the same ability and attitude required to realize any untried technology.
Today AGRIPAK is one of the major world-wide leaders in the Design, Engineering & Manufacturing of many different high-tech full-automated lines/machineries for the plastics Extrusion & related converting processes with a particular focus on :
- Extrusion lines to manufacture reusable and recyclable packaging (boxes, boxpallets, pallets) so well accomplishing the Circular Economy dictate
- Extrusion lines to manufacture macrofiber and fibrillated tapes for concrete reinforcmente
- Extrusion lines to manufacture RPET monofilaments for brushes, brooms
Following the natural attitude and the teachings of its founder, AGRIPAK has always been strongly characterized by an uncommon ability to create long-term human-relationships, by always acting with honesty, by friendliness & cheerful informality towards its employees, suppliers and customers. Customization, high-standard quality, innovation, productivity, turnkey service and fast-return on investment have always been considered among our business-priorities to transmit to our customers.
between 2.5 and 5 million Euro
Reference year of turnover:
From 2.5 to 5 million Euro
MANUFACTURING OF OTHER MACHINERY FOR SPECIAL USE
Agripak PP Hollow Profile Extrusion Line
Agripak Monofilament Extrusion Line
PP Hollow Profile (Cartonplast) applications
PP Hollow Profile Sheet Sealing and Cutting Machine
Contact Information
Business Proposals
No business proposals uploaded
PP Hollow Profile Extrusion Line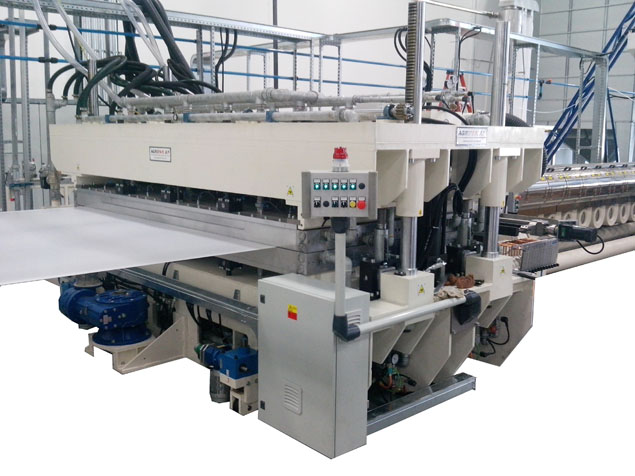 We are known among the first to have introduced into the world plastics-market the extrusion lines for the production of plastic hollow profile sheets (also called twinwall sheets, cartonplast, coroplast, intepro, polionda sheets).

Since so long proudly worldwide known under our trade mark: CARTONPLAST.

Our CARTONPLAST extrusion lines produce 1st quality corefluted sheets starting from PP, EPP (Expanded PP), HDPE and PETG raw materials, in different thicknesses, weights, widths, ribs shapes & colours, as follows:

thicknesses (from 2 to 25 mm)
weights (from 250 to 4800 gsm)
widths (from 1200 to 4000 mm)
rib shapes (straight, sinusoidal, triangular, etc.)
colours (any).

Our 1st quality hollow-profile sheet is obtained by extrusion via a T-die-head equipped with an inter-changeable spinneret/die, which offers the advantage of a quick die-change. Having a consequent considerable saving in terms of initial investment and of time necessary for the die-change during the production process.

At the end of the 90s, in cooperation with Reedy Chemical Foam, AGRIPAK proudly developed the CARTONPLAST exp series: an innovative-dedicated extrusion line family for the Expanded PP (EPP) hollow-profile sheets production by a successful mixing-recipe of standard PP with Chemical Blowing Agents (CBA).

This pioneer family of AGRIPAK extrusion lines is expressly conceived to grant a perfect and homogeneous foaming of the PP along the complete hollow-profile sheet width.

The Expanded PP (EPP) hollow profile sheets extruded by our lines present:

an improved superficial smoothness for advertising applications
an improved impact strength for packaging and building applications
a higher energy absorption for packaging and building applications
an excellent chemical resistance for building applications
a low thermal conductivity for food packaging applications
an easy sealing for interlayer pads and food packaging applications.

The hollow profile sheets extruded by our high-tech lines are widely used in the packaging field. They can be easily converted into any requested re-usable, re-cyclable or flat-storage box, having different shapes & size, by means of specific automatic case-makers machines equipped with slotter or flat & rotary die cutters.

They can be easily printed in different colours by flexographic, silk-screen or digital technique devices as well as being joined by sealing, hot-melting or staples devices.
A fantastic material to fabricate Reusable & Recyclable boxes, pallets, boxpalltes, layerpads thus accomplishing the Circular Economy!
Monofilament and Rafia Tape Extrusion Line

AGRIPAK know-how in the spinning-field proudly dates back to the early 1960s.

At that time the Covema Co. team was involved in the development of a new technology for both the PP-Monofilament and the Rafia-tape : its innovative spinning line was proudly shown in June 1962 as the first in the world. The big development acquired then by the Polyolefin Rafias and by the Technopolymer Monofilaments in the:

textile
rope
twine fields
is nowadays well-known by everybody.

But AGRIPAK team of experts, strengthened by this historical experience in the spinning & horizontal-stretching field, has continued to pursue for research & innovation. Recently proudly enriching our company spinning production-range by a successful NEW Monofilament Line for Structural Fibers: to be used for the Structural Reinforcement of any Cement and Concrete coverage (rocky, stony, etc.), in many building applications (flooring, paving, prefabrication, etc.) and with many advantages compared to the structural steel/metal fibers now in use, i.e : durability, ductility, higher compressive & flexural strength, no corrosion, higher adhesion to the cement matrix, highly-reduced cracking due to shrinkage and what's more high workability of the shotcrete-jets, with homogeneous concrete distribution, no segregation and no wear of pipes or any other metal parts thanks to the total lack of bounce against any surface.

Most nowadays PET bottles/containers become waste after their usage, causing unavoidably environmental pollution.
To address this issue, the PET structural fibers made from recycled PET and used as additional structural reinforcement to cement or concrete can be a valid and effective solution.

The use of recycled PET has boosted the production of monofilament extrusion lines for brushes and brooms and we have developed a specific line layout for such production with a tow winding machine, tow wrapping machine and tow cutting machine.

We remain at your complete disposal for more information on any of ours spinning lines of your interest:

WOVENTAPE equipments, for the extrusion of textile Rafia in PP or HDPE.
POLYTWINE equipments, for the extrusion of Rafia for ropes & twines in PP or HDPE.
MONFIL equipments, for the extrusion of Monofilaments in PP, PE, PA or PET.
PLASTICSTRAP equipments,for the extrusion of Strapping Tapes in PP or PET for the packaging field, developed by using the same stretching units of the aforesaid WOVENTAPE and MONFIL lines.

The main widths of the godets that can be installed on our stretching units are mm 600 - 1000 - 1200 - 1500.
Extrusion line for foil and sheet

Our Foil and Sheet extrusion lines are designed to process foil & sheet of PP, EPP (Expanded PP), HDPE, PET, CPET, PETG, PC, PA, EVOH, SURLYN, PS, EPS (Expanded PS), ABS, K.RESYN, STYRLUX, PMMA, PVC and PLA, MaterB, mono & multi-layer, via T-dies & co-extrusion feedblock, with manual or automatic adjustment.

The combination of Cast and Roll-stack technologies allows us to cover Foil production thicknesses ranging from 80 to 2000 micron, using the same extrusion plant. While our Sheet extrusion plants instead can reach up to 30mm thickness, mono & multi-layer.

Furthermore our COMPACT series is a specially designed family of extrusion lines for the production of Sheet for Thermoforming.
It is expressly conceived to achieve fully satisfactory performances both "in-line" (Extrusion line + Thermoforming machine) or "off-line" (self-standing Extrusion line), so to meet the most various exigences of our today customers' modern factories thermoforming-oriented.

Our COMPACT exp series developed in cooperation with Reedy Chemical Foam is another specially designed extrusion lines family for the production of EPP/EPS Sheets, by a successful mixing-recipe of standard PP/PS with Chemical Blowing Agents (CBA).
This family of extrusion lines is expressly studied to grant a perfect and homogeneous foaming of the PP/PS along the complete width of the sheet.

Our Expanded PP (EPP) and Expanded PS (EPS) produced sheets are characterized by:

improved impact strength
higher energy absorption
excellent chemical resistance
low thermal conductivity (important for food packaging applications)
easy sealing.


Moreover, other 3 important aspects, of our EPP/EPS sheet production & processing, need to be highlighted:

our process is Environmentally Friendly: cause during the transforming process EPP/EPS does NOT release any dangerous gas

EPP/EPS sheet and related thermoformed items are upto 40% lighter than rigid PP/PS, so more environmentally-friendly

EPP/EPS is today approx. 10% Cheaper than rigid PP/PS: so higher economics can be achieved, overall when considering the cost of the single thermoformed end-product. An EPP/EPS tray or cup can be thermoformed in fact at much higher speeds than rigid PP/PS.
Extrusion line for Wood Plastic Composite Panels

Hard, smooth surface, higher resistance to salt corrosion, moisture and bacteria, waterproof, lightweight, does not splinter, termite proof, fire resistant (UL-94 V0, 5V). Excellent alternative to wood, panels can be cut, machined (better than wood), nailed, glued, screwed and finished with a quality primer or paint just like. 100% recyclable.

Our PLASTICWOOD extrusion lines allow the production of low density (0.5 – 0.7 gr/cm3) semifoamed PVC board and Wood Plastic Composite (WPC) board. A "real synthetic wood" item, that can be furtherly finished (see our Finishing Machine), having in addition to Natural Wood the main features of the thermoplastic materials, such as:

insensibility to the atmospheric agents,
waterproof,
UV rays resistance,
fire resistance,
termite proof,
mass colouring.

The extrusion of semifoamed PVC or WPC boards, starts from a PVC compound or from a WPC mixture with Chemical Foaming Agents perfectly mixed inside a turbo-mixer.
This mixture enters a twin-screw extruder and goes through a flat T-die, specially studied to grant a perfect homogeneous foaming along the total thickness and width of the board.
After the T-die, the PLASTICWOOD extrusion process is divided into two systems:


PLASTICWOOD CALENDERING system (FREEFOAM)

the board at the exit of the T-die enters a 4 rolls pre-cooling unit and a 3-rolls vertical calender.
After the calender a cooling-rolls system is stabilizing the foamed board, which is consequently cut at a pre-defined length by a circular saw. The main features of the semifoamed PVC and WPC board extruded with the CALENDERING system, are:
high quality superficial aspect for printing & finishing
thicknesses from 3 mm to 25 mm

These characteristics makes the boards extruded by CALENDERING system very suitable for advertising applications.

PLASTICWOOD CALIBRATING system (CELUKA)

after the T-die the board enters a calibrating and cooling unit which, by means of cool water and vacuum, calibrates the board up to 30 mm thicknesses.
After the calibrating unit, an annealing-oven is stabilizing the foamed board, which is consequently cut at a pre-defined length by a circular saw.The main features of the semifoamed PVC and WPC board extruded with the CALIBRATING system, are:
high impact superficial strength
thicknesses from 3 mm to 30 mm

These characteristics makes the boards extruded by CALIBRATING system very suitable for building and furnishings.
Sealing and Die Cutting Machine to fabricate Reusable PP hollow profile boxes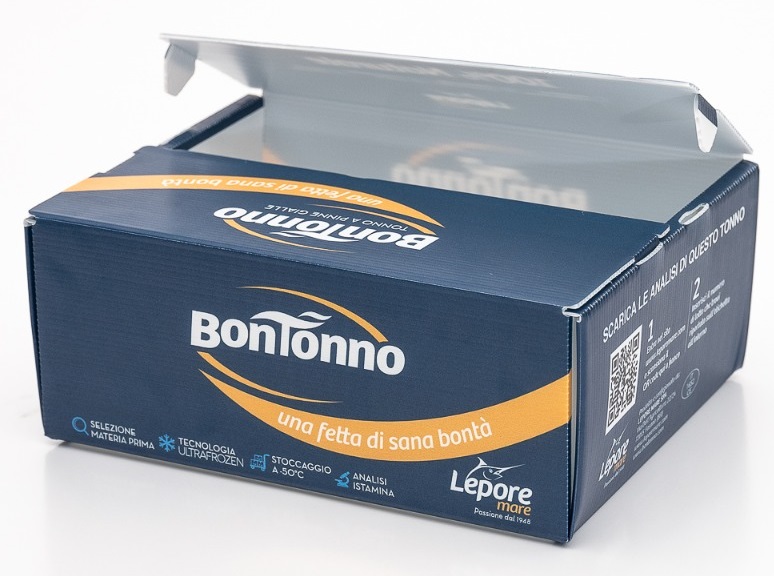 SIGNO is the new concept of sealing machine that contains in itself multiple devices, resulting from decades of experience in the extrusion and processing of corrugated polypropylene plastic sheets.

SIGNO is able to process any type of hollow profile sheet : alveolar, laminated bubbles (BubbleGuard) and honey-comb profiles, both in sheet or in reel.

The innovative SIGNO sealing system for hollow profiles allows to achieve high sealing standards, compliant with the ISO 62 standard, regarding water absorption by the plastic sheets. The ISO 62 standard must be respected specially in the production of the interlayer pads in polypropylene alveolar sheets.Today, thanks to SIGNO, this standard can be fully respected and extended also to the production of the hollow profile boxes/packaging for food products (meat, fish, fruit and vegetables) and pharmaceuticals.

The lightweight structure of the sealing and cutting presses, as a result of a successful combination of technological innovation and the use of new materials, allows SIGNO to increase its production cycles without compromising the quality of its sealing and cutting of the final product, even at high grammages of the sheet.

Depending on the final product request, SIGNO can be equipped with various optional accessories for a full automatic production process starting from the feeding up to the final stacking station, where the sealed product will be properly stacked on a pallet, to be then packed and shipped to the final customer.

Through the touch panel, the operator can quickly change all the process parameters, in order to quickly find the optimal configuration to process sheets of different hollow-profile, thickness, weight and size.

The SIGNO series is also equipped with an industrial router that provides complete remote access to the machine's process data : allowing our technicians to perform remote assistance and to our machine to interface (by our BI-BOX technology) with the process datas, with the interesting possibility of sharing & integrating the same datas with the most common internal management software.

The sealing of the hollow profiles has many advantages in terms of :

resistance to compression and torsion : the air trapped inside the sheet cavities after the sealing, leads up to a 40% increase of the compression and torsion resistance of the sealed sheet itself, with the consequent relevant possibility to drastically reduce the sheet weight per square meter, without compromising its mechanical strength.
thermal insulation : the air trapped in the sealed hollow profile, acts as an insulating barrier to the thermal exchange between the two external faces of the sheet, with a consequent important increase of the insulating properties of the final product.
aseptic features : no bacteria, dust, impurities, or other organic products (such as : blood, liquids, insects,etc.) will penetrate into the hollow profile sealed cavities. These aseptic conditions are of primary importance in the food and pharmaceutical packaging fields.
reusability : the hollow profile with sealed cavities can be cleaned quickly and easily, allowing multiple reuse of the final product. (circular economy)
recyclability : no contaminant agents are entering into the sealed hollow profile, allowing the easy cleaning of its external sheet faces and its subsequent quick reintroduction into the cycle of plastics reuse - under flakes form - again in the process of new hollow profile sheets extrusion production. (circular economy)
eco-sustainability : the high efficiency of the SIGNO machine sealing process allows also the sealing of extruded sheets with high percentages of recycled plastic (up to 80%), without compromising the sealing speed and quality. (circular economy)